Last Updated on February 23, 2020
A current Child Protective Services (CPS) social worker threatened a mother whose child she serves after the mother asked the social worker about the numerous aliases she uses, according to the social worker's criminal records.
Mother Andrea Packwood, president of California Family Advocacy, learned that Contra Costa County social worker Acacia Chidi has a history of arrests.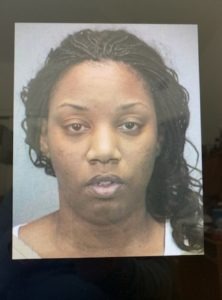 Packwood obtained the Broward Sherriff's Office records (READ HERE-Acacia) in Florida on Shindonna Monique Bell aka Shindonna Monique Thomas aka Donna Monique Thomas aka Acacia Hasina Chida aka Acacia H Chadi aka Koray Bell.
Chidi was arrested on May 27, 2007 and charged with Aggravated Battery with a Deadly Weapon, Disorderly Conduct – Breach of the Peace, "RESIST OFFICER – OBSTRUCT WITHOUT VIOLENCE," and criminal mischief.
The records show that Chidi has three tattoos including a right thigh tattoo that reads "SHE DEVIL."
When Packwood inquired about Chidi's past, Chidi became confrontational over text message with Packwood.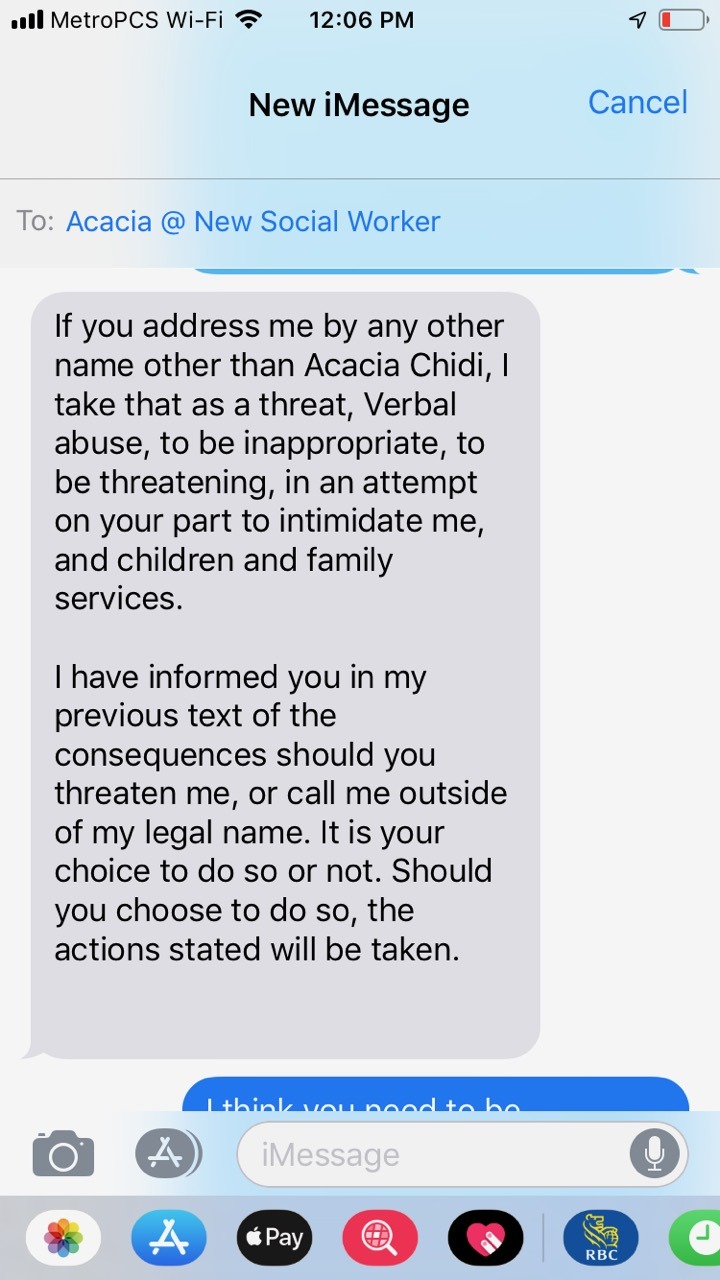 Packwood accused the county of being "well aware and complacent."
Contra Costa County CPS did not provide comment for this report.
In nearby Sacramento County, the Sacramento Bee reported in 2009: "A review of the agency's 969 workers employed as of Oct. 1 found that at least 68 individuals – 7 percent of the work force – have criminal records in Sacramento County alone. The number is likely to be even higher because some names were too common to retrieve all criminal complaints linked to them, and records in other counties were not searched."