Last Updated on November 14, 2022
Police and the fake news media blamed a white YouTuber, who's also starred in gay porn videos, for a mass shooting committed overnight by a black ex-football player, who remains at large after the phony description was released. Thus far, authorities around the University of Virginia are saying that 3 people are dead and 2 are wounded following the mass shooting, which took place in a parking garage.
As of Monday morning, police in Charlottesville were still looking for their mass shooting suspect, a former UVA football player named Christopher Jones. He went on the run after early reports and police chatter falsely indicated that the shooter was a white male named Bryan Silva, a former Youtube star who has had several run-ins with the law himself.
According to the school's president and law enforcement sources, the shooting took place around 10:30 PM and was apparently meant to target members of the football team. Jones was last on the team's roster in 2018 and still appears in team profiles from that year online.
Authorities have named Jones's deceased victims, all members of the UVA football team, as wide receiver Lavel Davis, linebacker D'Sean Perry, and wide receiver Devin Chandler.
Two more football players, wide receiver Donatayvion Wicks and running back Mike Hollins were reportedly wounded.
The manhunt stretched into Monday morning, possibly due to the phony description giving the actual shooter a head start.
Law enforcement from multiple jurisdictions, along with the Virginia State Police, were involved in the manhunt.


Like other left-wing institutions, for years, the University of Virginia has been notorious for failing to release accurate racial descriptions of minority suspects, even when they're linked to heinous crimes.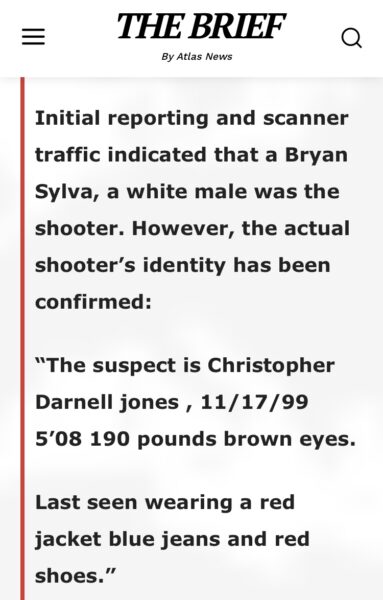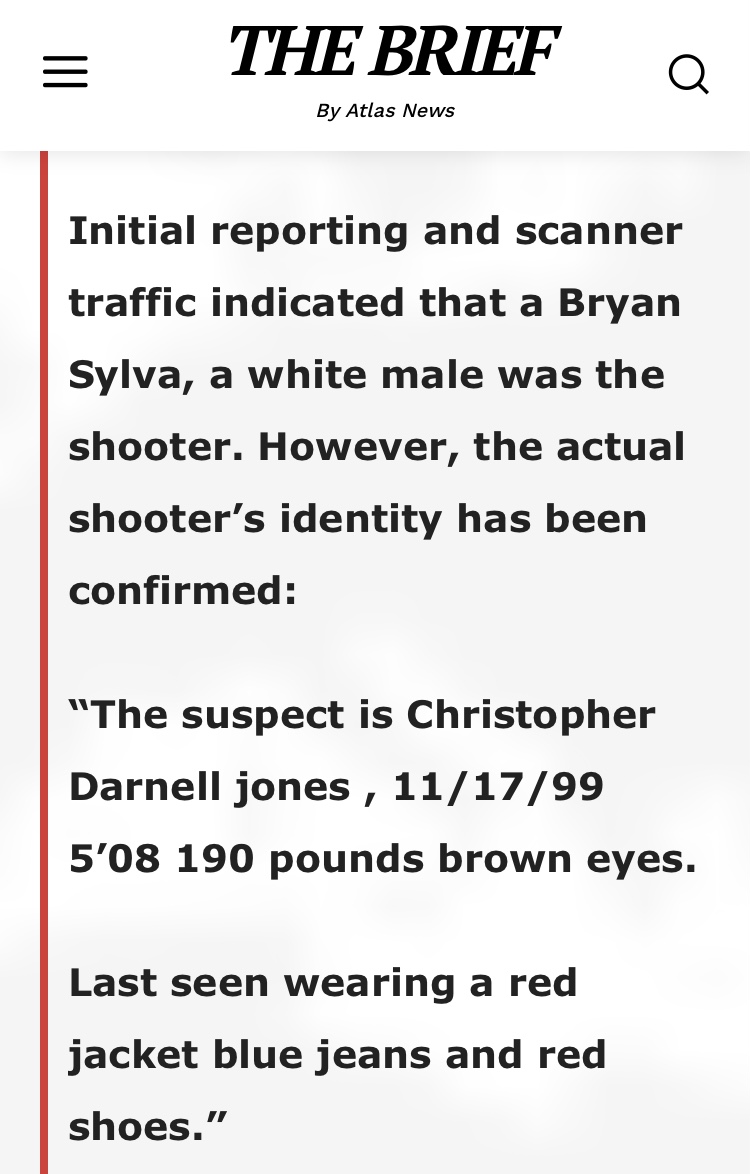 Thanks to the latest racial description mishap at UVA, multiple news outlets, including national publications like Newsweek, have published phony stories linking Bryan Silva to the shooting.
A YouTuber and erstwhile gay porn star who goes by the internet handle of "Gratata," Silva has been known to make threats against the school.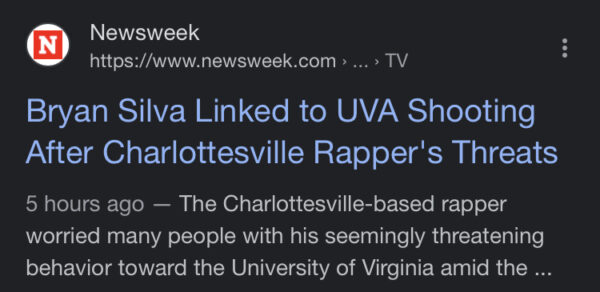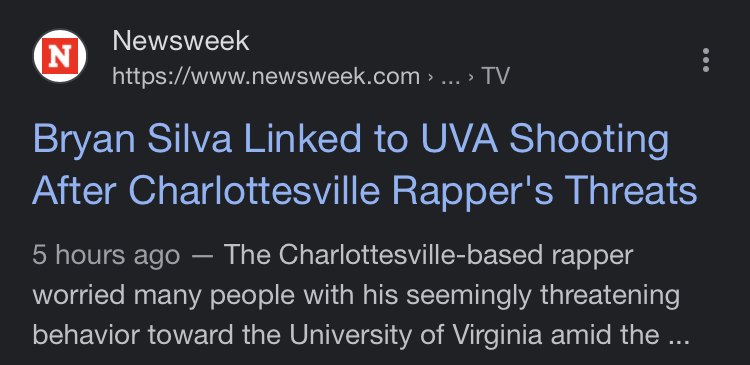 Amazingly, despite the very public false description of the UVA mass shooting suspect, media outlets have neglected to report on the mix-up, acting like it never happened, and like the authorities have known that Christopher Jones was their man the whole time.
Even The Post Millenial didn't mention the fake suspect description in their recent report on the shooting, though they did clearly identify the actual suspect, Christopher Jones.
This story is still developing. Stick with National File for updates and real news!
UPDATE: Charlottesville Police are reporting that Jones, the suspected mass shooter, has been taken into custody.