Last Updated on December 21, 2019
Walmart's Canadian website briefly sold a sweater with Santa Clause doing lines of cocaine.
The tagline for the product read, "We all know how snow works. It's white, powdery and the best snow comes straight from South America," the sweater's description said. "That's bad news for jolly old St. Nick, who lives far away in the North Pole."
The description further read, "That's why Santa really likes to savor the moment when he gets his hands on some quality, grade A, Colombian snow," it continued.
"He packs it in perfect lines on his coffee table and then takes a big whiff to smell the high quality aroma of the snow. It's exactly what he needs to get inspired for Christmas Eve."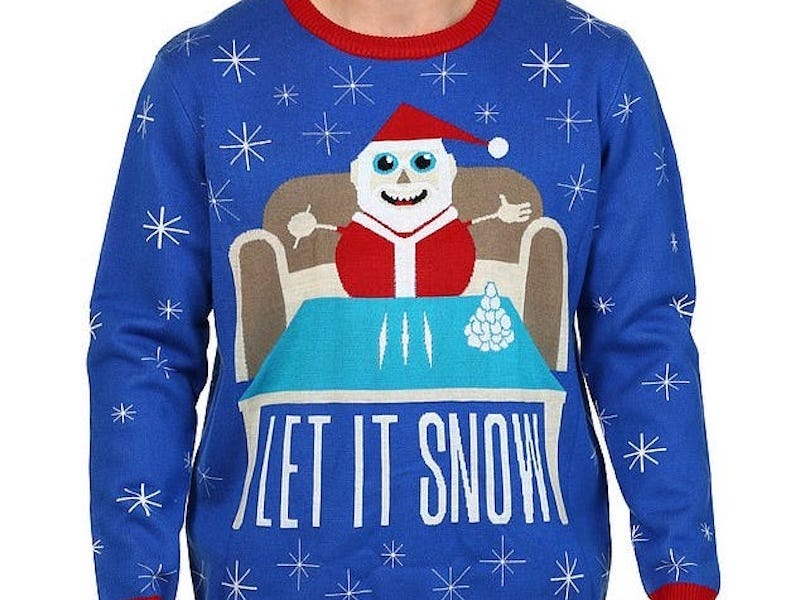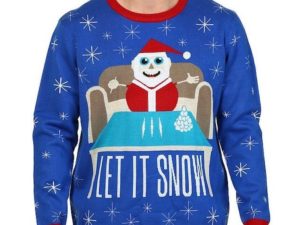 National File previously reported on the sweater being pulled from Walmart's website:
The massive international retailer was selling the bizarre sweaters on their Canadian website under the category of  'ugly Christmas sweaters.'

Walmart also pulled 'sexually suggestive' sweaters from their line as they drew a social media firestorm, according to The Daily Mail.

A Walmart spokesperson said that the sweaters 'do not represent Walmart's values' and blamed a third party seller for allowing the sweaters to get online.
The sweater has resurfaced on Walmart, but in order to subvert the threat of lawsuit, the caption referring to Colombian cocaine has been removed.
Walmart offered an apology to the Colombian Government for the advertisement, but has offered no further statement since.
"These sweaters, sold by a third-party seller on Walmart.ca (our website in Canada), do not represent Walmart's values and have no place on our website," a spokesman told Insider. "We have removed these products from our marketplace. We apologize for any unintended offence [sic] this may have caused. These sweaters were not offered on Walmart.com in the US."
The Colombian Government appears to be unsatisfied with this apology. The Director of Colombia's National Agency for the Legal Defense of the State replied requesting monetary damages for the use of the Colombian cocaine reference.
"The Walmart sweater is an offense to the country," says director of Colombia's National Agency for the Legal Defense of the State, Camilo Gómez Alzate , as reported by El Tiempo.
"It generates damage to the legal products of Colombia and damage to the country's reputation. Although Walmart apologized, the damage was done."
Colombia's National Agency for the Legal Defense is looking for Walmart to agree to a settlement of monetary damages under threat of a lawsuit since the Sweater only listed to Walmart through a third-party seller.
"Colombia must be respected," Gómez said. "What will the family of a person who died in the fight against drug trafficking feel when a firm like Walmart promotes a bag of cocaine from Colombia?"