Last Updated on August 17, 2020
In a story about Infowars correspondent Millie Weaver's recent arrest, Cleveland.com included the street name where she lives with her boyfriend Gavin Wince, resulting in unknown vehicles driving outside her home on Monday night.
In a summary of the incident that led to Weaver's arrest, Cleveland.com included the name of the street where Weaver lives with Wince and her children. Weaver told National File that she noticed unfamiliar vehicles on the street on Monday night, the same day the article was published.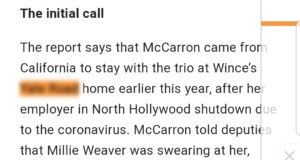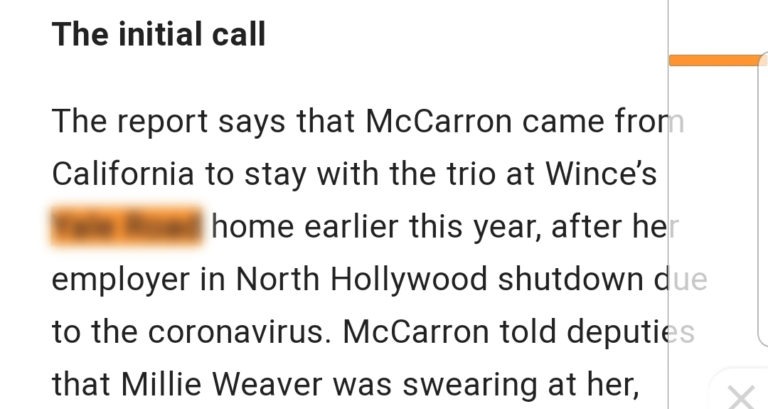 Weaver was arrested due to an alleged family dispute that has since been dropped at virtually the same time she was preparing to release a now-viral, and banned, documentary.
On Monday, Weaver was released from jail on a $20,000 bond and planned to reunite with her children the same day, after they were taken into custody following her arrest.
Documents released online on Monday show that Weaver was indicted on one felony count of robbery in the second degree, one count of felony evidence tampering in the third degree, one felony count of obstructing justice in the fifth degree, and one misdemeanour count of domestic violence in the first degree.

National File understands that the robbery and domestic violence charges relate to an incident in April with her mother and a cell phone, although her mother allegedly did not wish to pursue charges. There is currently no information regarding the charges of obstruction of justice and evidence tampering.

Ezra Levant of Rebel Media launched a crowdfunding campaign for legal counsel for Weaver, which at the time of writing has raised over $119,000 ($157,512 Canadian). Levant on Monday revealed in a tweet that she is to be released sometime on Monday. "Millie Weaver will be free & united with her kids by dinner," Levant said.

The arrest and indictment comes just as Weaver was about to release a new documentary entitled "Shadowgate," which was swiftly removed from YouTube and Facebook only two days after it went live. The documentary argues that Deep State actors were involved in the targeting of President Trump during the Russiagate "scandal," among other claims.
Weaver's documentary was subsequently banned from most social media websites. It remains available on Banned.Video, where it already has over 1.5 million views.