Last Updated on November 13, 2020
Timestamps and text messages debunk the idea that Fulton County had to stop counting votes for an extended period of time at Atlanta's State Farm Arena on Election Day.
Fulton County claimed that a burst water main in the arena led to a four-hour delay in counting votes, and that "Pipe-Gate" somehow necessitated days of additional time for vote-counting even though none of the ballots got wet.
State Farm Arena claimed in its statement that the leak occurred at 6:07 AM, and that "Within 2 hours, repairs were complete."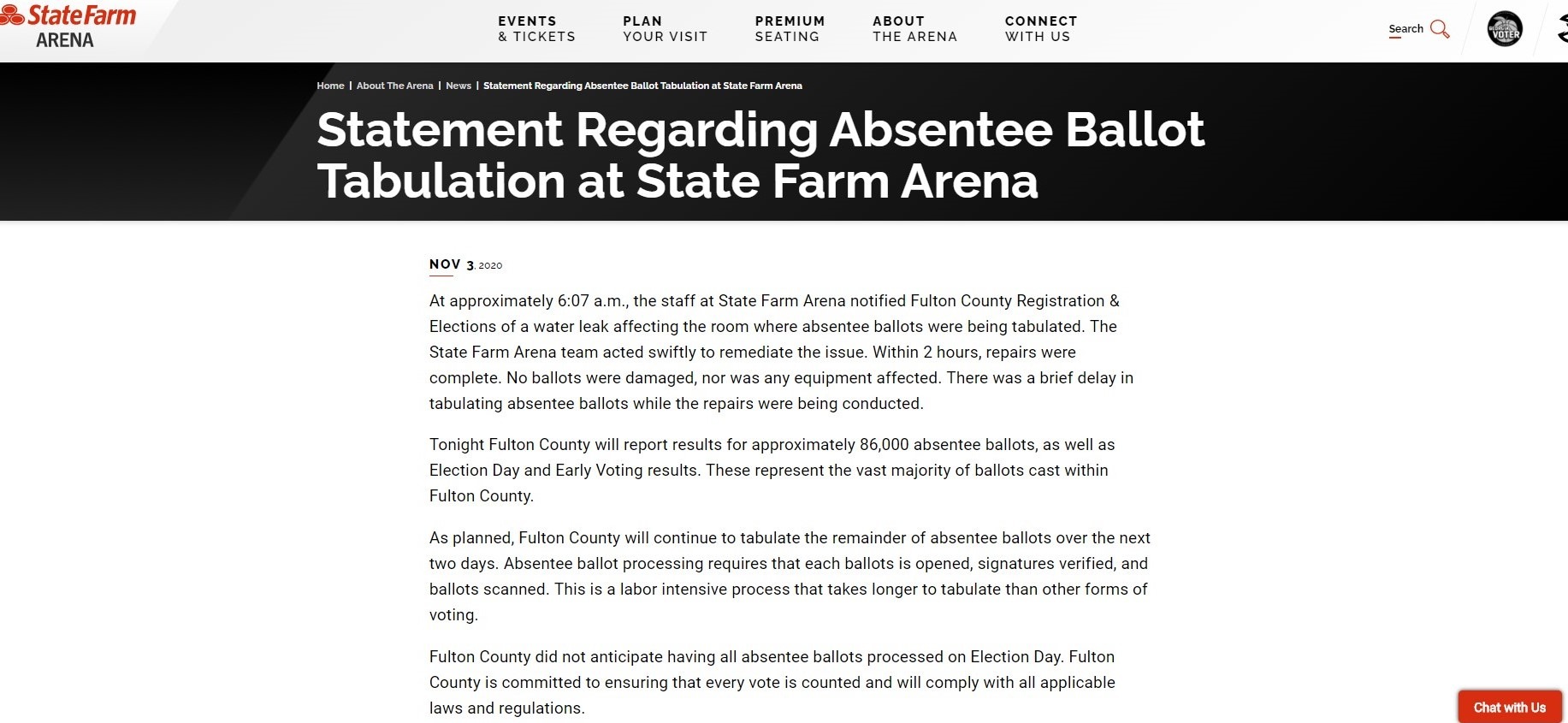 But State Farm Arena did not tweet its statement about the incident until 9:19 PM ET. With President Trump in the lead in Georgia, all of a sudden the notoriously pro-Democrat pro-Stacey Abrams Fulton County had to stretch out its vote-counting.
Statement regarding absentee ballot tabulation at State Farm Arena: https://t.co/nXaqdPpefk pic.twitter.com/ENXzLTposH

— State Farm Arena (@StateFarmArena) November 4, 2020
Georgia Republican Party chairman David Shafer revealed that Pipe-Gate was used by Fulton County election workers to count votes in secret without observers present.
Let me repeat. Fulton County elections officials told the media and our observers that they were shutting down the tabulation center at State Farm Arena at 10:30 p.m. on election night only to continue counting ballots in secret until 1:00 a.m.

— David Shafer (@DavidShafer) November 10, 2020
A public records request led to the exposure of a text message by Atlanta Hawks vice president of facilities Geoffrey Stiles claiming the story was exaggerated: