Last Updated on May 14, 2022
Law enforcement officials have provided an update after a gunman shot and killed at least 10 people in an attack on a Buffalo area grocery store. The suspected shooter, who was taken into custody, described his political beliefs as "mild-moderate authoritarian left" in a manifesto reportedly written by him. Leftist politicians and pundits have attempted to pin the shooting on numerous right-leaning figures, including President Trump and Fox News host Tucker Carlson.
The suspected gunman, an 18-year-old male, reportedly posted his manifesto online prior to carrying out the attack.
Leftist pundits and politicians have pointed to references to the great replacement in an effort to tie his attack to right-wing/conservative movements. Far-left U.S. Rep. Ayanna Pressly called "white supremacy and gun violence threats to all of our communities" in a tweet condemning the attack.
Others tried to pin the attack on Tucker Carlson of Fox News.
BREAKING: FBI announces that they're investigating today's mass shooting in Buffalo as "racially motivated violent extremism." The shooter left a manifesto citing Tucker Carlson's "white replacement theory" as his motive. RT IF YOU THINK THAT @TuckerCarlson MUST BE INVESTIGATED!

— Occupy Democrats (@OccupyDemocrats) May 14, 2022
NEW: A mass shooter in Buffalo, NY who killed at least 10 people had posted a manifesto online espousing the White Replacement Theory, per @BNONews.

White Replacement Theory has been long promoted and championed by Tucker Carlson on Fox News.pic.twitter.com/LaO82WpzfH

— Brian Tyler Cohen (@briantylercohen) May 14, 2022
A damn 18-year-old white kid live streamed himself murdering 10 Black people on twitch and the blood is on so many hands.

I want to say what I actually feel Tucker Carlson, Fox News, OAN, and so many others deserve but I'll lose my account immediately.

— Frederick "Pre-order Patriarchy Blues" Joseph (@FredTJoseph) May 14, 2022
But in the manifesto supposedly written by the Buffalo shooter, he referred to himself as politically aligned with the left. The gunman described his ideology as "mild-moderate authoritarian left" and agreed with describing himself both "left" and "right wing" depending on the definition.
He noted that he does not describe himself as "conservative", however, calling it "corporatism in disguise." He also pronounced support for the gay community, though he called transgenderism a "mental illness."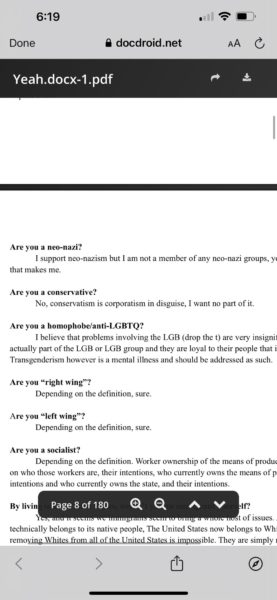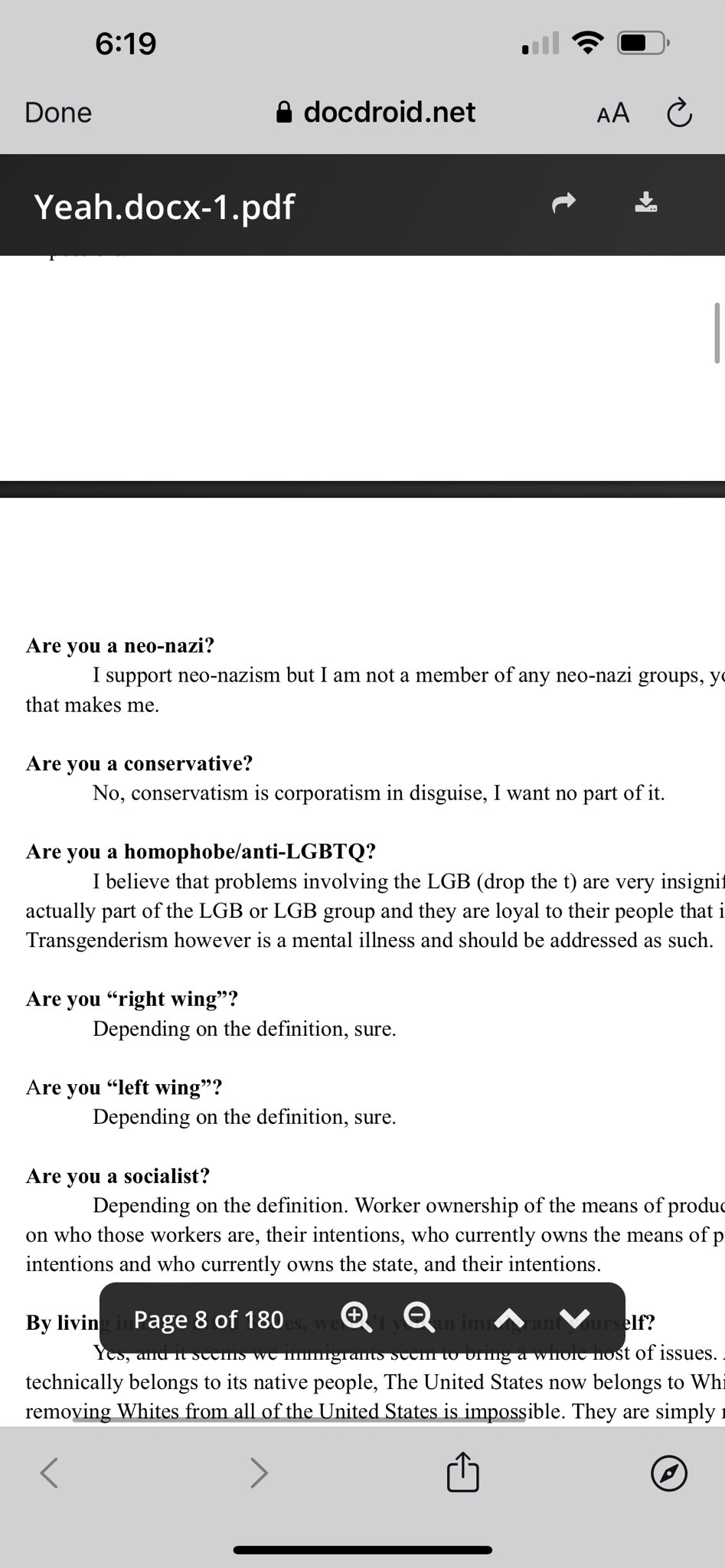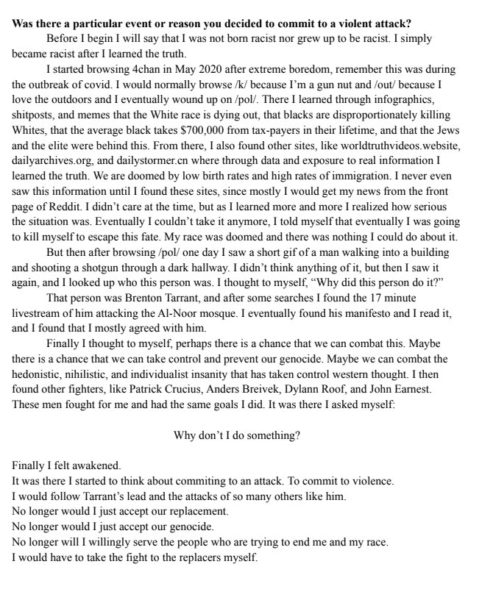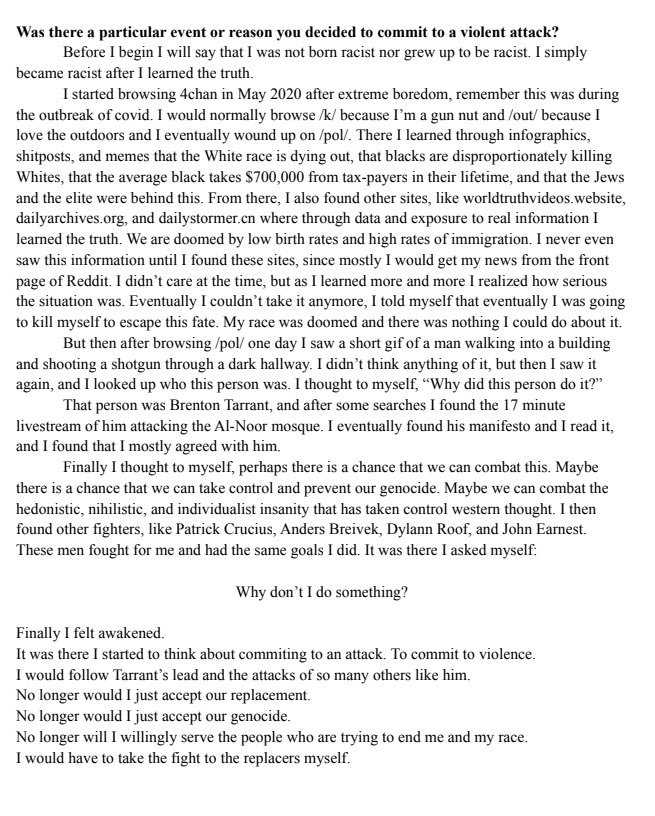 Critics pushed back on leftist attempts to politicize the attack by pointing out that racially motivated, anti-white attacks in Waukesha and Brooklyn received a fraction the attention given to the Buffalo shooting by left-leaning individuals and groups.
Would it have been fair to say CNN & Democrats caused the violence perpetrated by the Brooklyn and Waukesha murderers, since they publicized left wing racial narratives before their attacks? Would that be reasonable to do 2 hours after their terrorism?

— Allie Beth Stuckey (@conservmillen) May 15, 2022
https://twitter.com/DarrenJBeattie/status/1525603108868481024