Last Updated on November 19, 2021
Radio host Stew Peters sounded the alarm over National File's groundbreaking report on former Trump Chief of Staff Mark Meadows' ties to the Humpty Dumpty Institute, an organization deeply involved with deep state globalist democrats, transhumanist technocrats, and the Chinese Communist Party-affiliated Taihe Institute.
Stew Peters, the only prominent conservative voice in America to discuss the subject, sounded the alarm over former Trump Chief of Staff Mark Meadows, detailing the former North Carolina Congressman's ties to the Humpty Dumpty Institute – an organization once headed by the brother of late pedophile Jeffrey Epstein with extensive ties to the CCP-headed Taihe Institute, as revealed in a comprehensive report by National File.
"The ridiculously-named Humpty Dumpty Institute is a threat to US national security because of its clear ties to the Chinese Communist Party," Peters declared. "The HDI is astoundingly cozy with a quote 'institute' known as Taihe Institute. The Taihe Institute is headquartered in Beijing and is led by several high-level CCP members, globalist elites, transhumanist corporate technocrats from Klaus Schwab's World Economic Forum, and even top-level Chinese Military, PLA officials."
"The Mark Meadows-advised HDI is so cozy with the Chinese Communist Party operation that senior members even travel to Beijing every year to participate in what they call 'Taihe Civilizations Forums' where the organizations openly discuss globalist Chinese communism, all the while flirting with transhumanist ideology," Peters continued.
"Let's look at Meadows' pal, HDI's current chairman Al Khalafalla. Meadows' pal Al Khalafalla has been to China several times to meet with high-level CCP leaders with military parade welcomes. Khalafalla brags about his ties to China on his own Twitter account," Peters said.
"Mark Meadows' pal Al Khalafalla was even photographed in the birthplace of Mao Zedong, alongside top CCP officials. This might seem like a lot to take in at first glance. The Stew Peters Show is probably the first show ever to discuss the Humpty Dumpty and Taihe Institutes," Peters explained.
"The full report at National File is extensive and undeniable. Who knows how deep this rabbit hole goes, but we've got a lot of questions and so should you. Why was Mark Meadows working for a deeply Democrat-allied globalist nonprofit run by Jeffrey Epstein's brother, that has alarming ties to an active Chinese Communist Party cell hellbent on global communism and satanic transhumanism?" Peters said.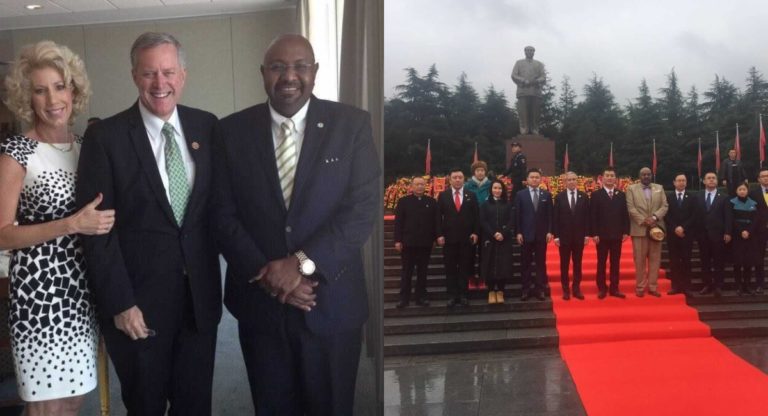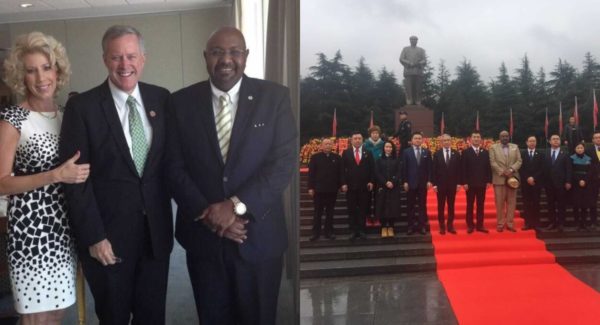 "Would a real America First patriot be so deeply involved with deep state globalist Democrats, Epstein affiliates, people in league with CCP members and transhumanist Klaus Schwab sycophants?" he continued.
"This report raises serious questions as to whether the former President knew about Meadows' ties to the CCP-affiliated Humpty Dumpty Institute," Peters noted. "But one thing we do know for certain – Meadows should absolutely come clean about what he was doing with these Chinese Communists, but instead Meadows will go on the Steve Bannon show, bragging about his book yet again and pretend that he's fighting hard against the CCP."
"We haven't read it yet, and we don't recommend that you buy it, but it seems very unlikely that Meadows' new book The Chief's Chief mentions his role with the Epstein HDI or the Taihe Institute at all – so that's Mark Meadows."