Last Updated on December 23, 2021
U.S. Rep. Madison Cawthorn (R-NC) announced that he and his wife, competitive CrossFit athlete Cristina Cawthorn, intend to divorce after less than one year after they married.
In a statement, the 26-year-old Member of the House wrote that that his victory in 2020 changed his life, which displeased Cristina, leading them to end their marriage.
"When my wife Cristina and I were engaged, I was not a member of Congress," wrote Cawthorn. "Our victory was unprecedented, but overnight our lives changed."
He added, "That change has been both hectic and difficult, it's neither the pace nor the lifestyle we had planned for."
As a result, wrote Cawthorn, "Cristina and I have mutually decided to divorce."
Madison Cawthorn announces that he and his new bride are already getting divorced. pic.twitter.com/zrpvXAmGs6

— Ron Filipkowski (@RonFilipkowski) December 22, 2021
Cawthorn, who has described himself as a constitutional conservative and a Christian, was elected in 2020 to succeed Rep. Mark Meadows, who left his elected position to serve in the Trump administration as the White House Chief of Staff.
Meadows endorsed Cawthorn to fill his seat, anticipating President Donald Trump would win a second term.
When President Trump contested the 2020 election, Cawthorn supported the 45th President despite noteworthy opposition from Democrats and media pundits.
Cawthorn recently drew ire from hard line conservatives, however, when he voted with Democrats and a large number of Republicans to approve the controversial 2022 NDAA.
While the NDAA is meant to fund the U.S. military, other legislation is routinely added, and this year Democrats added federal Red Flag Law legislation that would allow police to confiscate firearms based on suspicion that a future crime may be committed.
Cawthorn was joined by other prominent Republicans including Reps. Matt Gaetz, Elise Stefanik, Devin Nunes, Ronny Jackson, President Trump's former White House doctor, and Greg Pence, the brother of former vice president Mike Pence.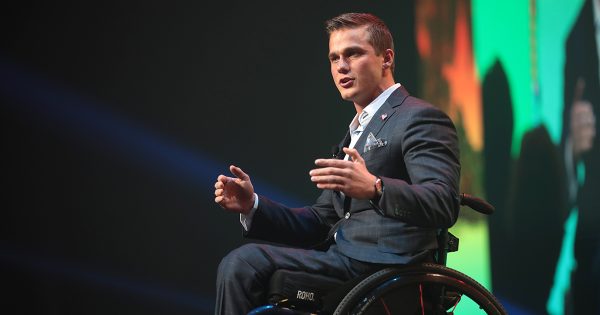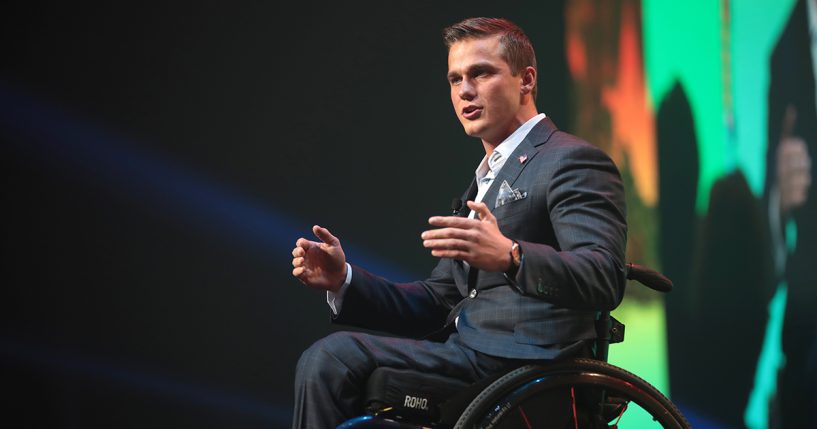 Cristina Cawthorn is a college student and competitive CrossFit athlete. She and Madison have been legally married since December of 2020, one month after his electoral victory, but had a private marriage ceremony in April of 2021.
According to Heavy.com, in "December 2019, Cawthorn announced his engagement to Bayardelle. Cawthorn wrote in the caption of the photo, 'Man, I feel like that diamond was created just for her. So joy filled and in love. Thank you all so much for the outpouring of love to Cristina and I. It has made the proposal even sweeter!'"
The publication also reported that Cristina was studying to become an anesthesiologist, and has competed in six different CrossFit competitions.
The announcement of the couple's divorce came approximately one year after they were legally married, and 8 months after their private ceremony.
National File contacted Rep. Cawthorn for comment and did not receive a response in time for publication.
This is a breaking news story and may be updated with additional information as it becomes available.