Last Updated on January 7, 2021
Just one day after locking President Trump's account and censoring messages of peace towards pro-democracy demonstrators, Facebook founder and CEO, Mark Zuckerberg has moved to ban President Trump indefinitely from the platform.
"The shocking events of the last 24 hours demonstrate that President Donald Trump intends to use his remaining time in office to undermine the peaceful and lawful transition of power to his elected successor, Joe Biden," Zuckerberg wrote in a Facebook post announcing the ban.
Despite censoring the President's calls for an end to protestors' efforts to breach the Capitol (which was ordered closed to the public ahead of electoral vote certification), Zuckerberg went on to claim that President Trump had used Facebook "to condone rather then condemn the actions of his supporters."
READ MORE: Facebook Removes Calls For Peaceful Protests in DC, Photos and Videos from Protesters
"We removed these statements yesterday because we judged that their effect – and likely their intent – would be to provoke further violence."
In announcing the ban, Zuckerberg claimed that President Trump had used Facebook to "incite violent insurrection against a democratically elected government," and that allowing him to continue to communicate with the American people had been deemed too risky.
"We believe the risks of allowing the President to continue to use our service during this period are simply too great. Therefore, we are extending the block we have previously placed on his Facebook and Instagram accounts indefinitely and for at least the next two weeks until the peaceful transition of power is complete"
Read Zuckerberg's Full Post Below: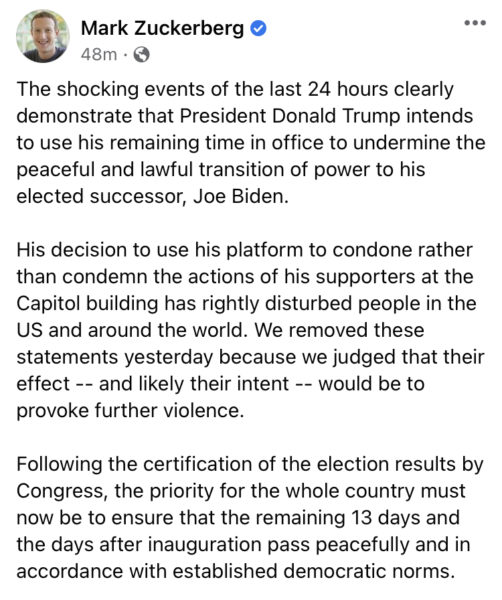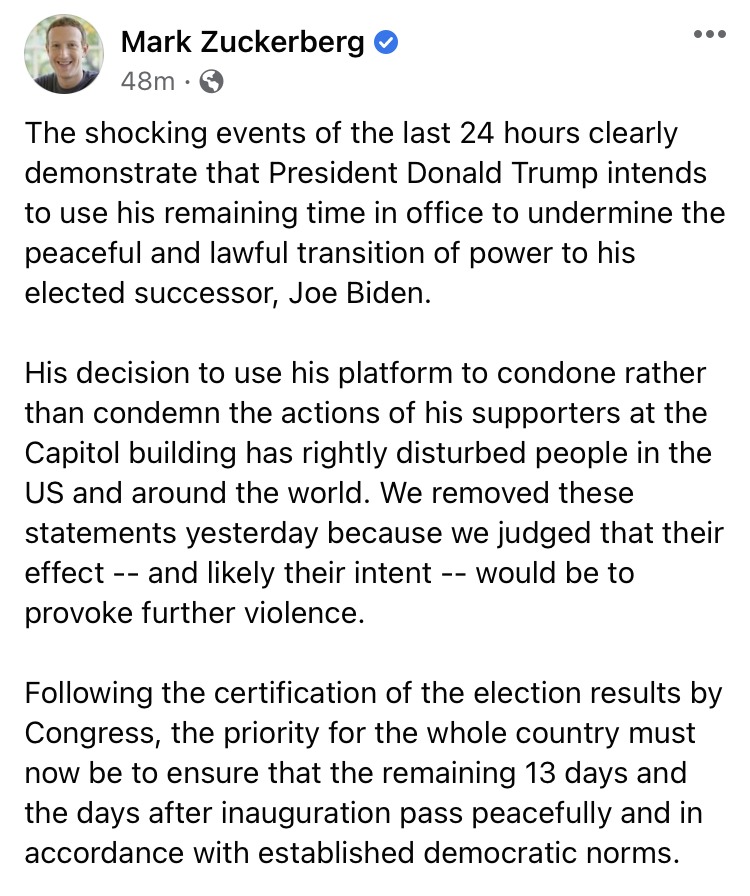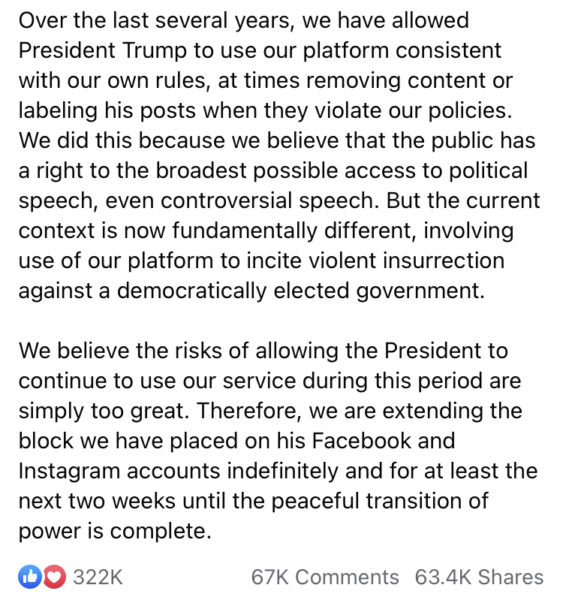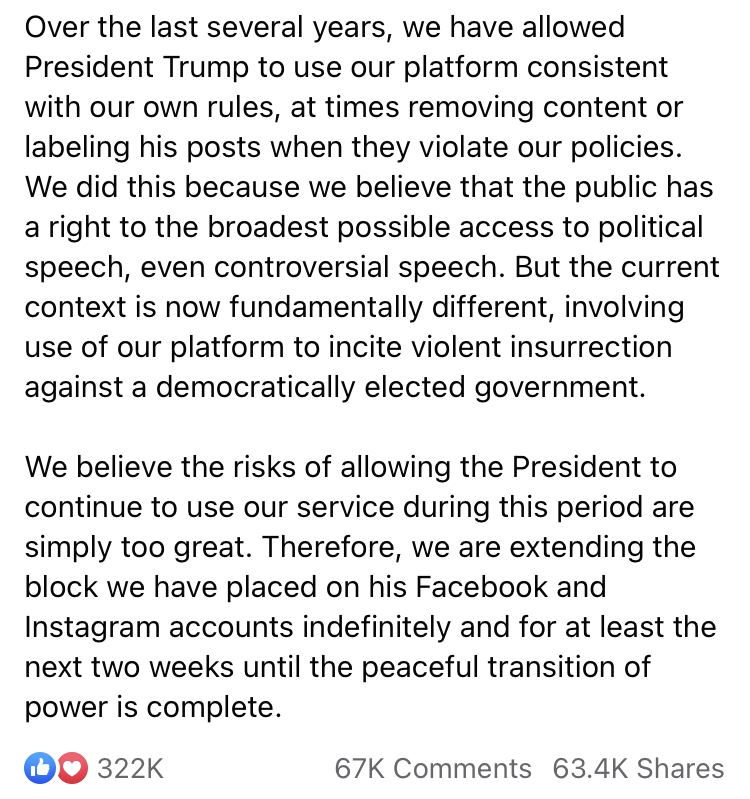 This comes after Gab's Andrew Torba said he was in communication with President Trump's team and is preparing a massive server upgrade should the President join the new platform.