Last Updated on January 6, 2021
Multiple reports indicate there are shots fired in the U.S. Capitol as protesters, who some have called "revolutionaries", storm the building and force a full evacuation. Photos show guns pointed at protesters as they continue to advance into the building. There are numerous reports of shots being fired in the Capitol.
Matt Fuller posted the below image, with the caption "They're shooting into the chamber."
https://twitter.com/MEPFuller/status/1346905489561579532
A zoomed in version of the photo clearly shows multiple D.C. police pointing pistols at Trump supporters as they attempt to gain access into the building.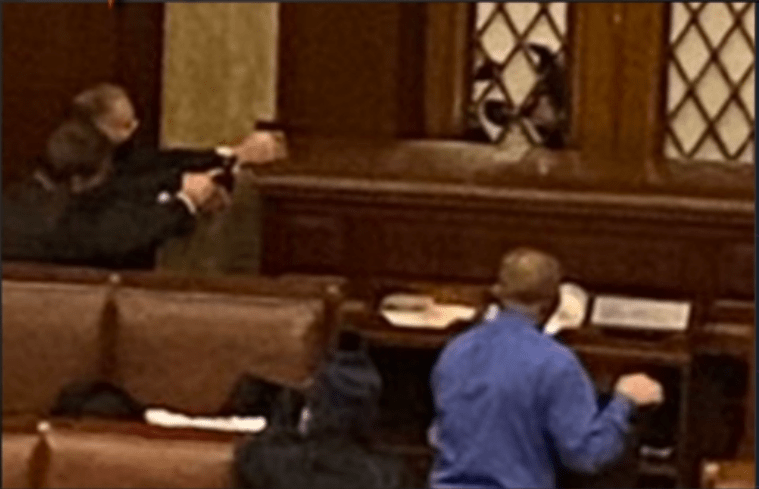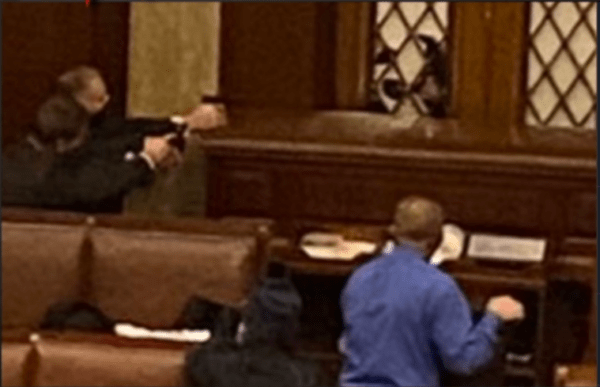 Earlier, National File reported that patriots breached the building, and the D.C. police said over their radio system that they lost control of the situation.
Potentially millions of Trump supporters are in Washington, D.C., and more appear to be heading to the U.S. Capitol.
More Trump supporters are marching toward the US Capitol. pic.twitter.com/Zm2m2Zgbgd

— National File (@NationalFile) January 6, 2021
UPDATE: Local news confirms shots have been fired.
This is a breaking news story and may be updated with additional information as it becomes available.