Last Updated on April 2, 2021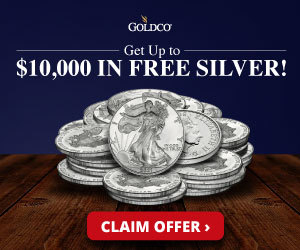 Newly introduced information in Glynn County, Georgia court documents shows that Ahmaud Arbery was known as "the jogger" and had a long history of breaking into homes and businesses while using jogging as both an alibi and tactic for his crimes.
Arbery, who was black, was shot dead by a group of three white men in Glynn County during a citizen's arrest attempt as Arbery tried to wrestle a rifle away from one of the individuals.

Shortly thereafter, Arbery's death became a national lightning rod and, with the ringing endorsement of mainstream media, helped launch the latest incarnation of the radical left Black Lives Matter movement. According to the press and the left's most popular narrative, Arbery was just an innocent jogger, out getting some exercise when he was shot down by a group of white supremacists.
Court documents introduced by the defense now contradict this narrative and not only show that Arbery had a long criminal history in multiple jurisdictions, including a widely reported incident in which he brought a gun to a high school, but that he was actually a well-known burglar and shoplifter known locally as "the jogger" because he would use jogging as his alibi when questioned by police, or as a facade before, during, and after committing a crime.
"On October 23, 2018, Burke County reports and Burke County officer bodycam video reveal Mr. Arbery and two juveniles were confronted in a vacant mobile home by the Burke County Sheriff's Office," a portion of the court documents read. "Mr. Arbery Ran when confronted by the authorities. He was later caught and lied, stating he was just out running." Arbery was later charged with obstruction in connection with the case.
In the months leading up to his death, Arbery was once again investigated for crimes centered around jogging when a string of convenience store robberies put him back on the radar of police.
"In 2019 and 2020," the documents read, "local convenience store witness interviews reveal Mr. Arbery became known as 'the jogger' for his repeated conduct and behaviors of running up, stretching in front, and then entering several convenience stores where he would grab items and run out." According to the documents, Arbery became violent on several occasions when confronted about his criminal behavior.
"In 2020, witness cell phone video reveals Mr. Arbery was confronted at a convenience store by employees about his theft conduct and behavior. Mr. Arbery, cornered about his thefts, chose to fight a man who worked on the location…"

https://twitter.com/kboomhauer/status/1377406842901393415?s=21