Last Updated on September 1, 2020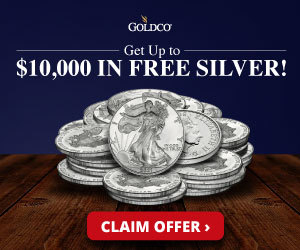 19 black families have pooled resources together to purchase a 90-acre tract of land in Georgia with the goal of creating a "safe city" for black people following a summer of civil unrest across the United States after claims of police racism against African Americans led to protests, riots, looting, and other violence.
The Freedom Georgia Initiative, as the purchase is called, aims to sow seeds of a potential new Black Wall Street or Wakanda in Toomsboro, Georgia, after several high profile killings of black people dominated much of the news cycle this year.

Georgia-based realtor Ashley Scott revealed that she decided to launch the initiative after the fatal shooting of Ahmaud Arbery broke headlines in an op-ed for Blavity.
"I sought counseling from a Black therapist, and it helped. It helped me to realize that what we as Black people are suffering from is racial trauma. We are dealing with systemic racism," Scott wrote. "We are dealing with deep-rooted issues that will require more than protesting in the streets. It will take for us as a people, as Atlanta rapper and activist Killer Mike so eloquently put, 'To plot, plan, strategize, organize and mobilize.' So that's what I and my good friend Renee Walters, an entrepreneur and investor, did."
Following all the necessary due diligence after beginning the initiative, Scott, with the help of 19 families, managed to purchase the 90-acre parcel of land in Toomsboro, Georgia, with the goal of starting afresh instead of fixing a broken system.
She wrote, "I know you're wondering, 'What in the world does all this have to do with why you all purchased land in the midst of protests and a pandemic, and how you used cooperative economics to do it?' Well, everything."
"We figured we could try to fix a broken system or we could start fresh." she explains. "Start a city that could be a shining example of being the change you want to see. We wanted to be more involved in creating the lives we really want for our Black families. And maybe, just maybe, create some generational wealth for ourselves by investing in the land. Investing in creating a community that is built around our core values and beliefs."
Scott then details her intentions to support the eco-friendly community by hiring black labor; championing diversity and inclusion within the black community; and having a place where black families would not be killed by police.

"Amass land, develop affordable housing for yourself, build your own food systems, build manufacturing and supply chains, build your own home school communities, build your own banks and credit unions, build your own cities, build your own police departments, tax yourselves and vote in a mayor and a city council you can trust," she writes.
"Build it from scratch! Then go get all the money the United States of America has available for government entities and get them bonds. This is how we build our new Black Wall Streets. We can do this. We can have Wakanda! We just have to build it for ourselves!"