A major player in the left-leaning world of the news media is belatedly admitting that the whole of the traditional news media is in the tank for Joe Biden's campaign for President of the United States.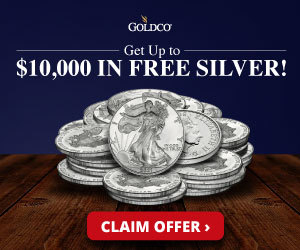 Axios, a recognized member of the left's media cache, published an article acknowledging that the Democrat presidential candidate routinely gets a pass from media scrutiny. The article points out that Biden never gets tough questions and reporters never hold him accountable for dodging questions on critical issues.
"The media's obsession with Trump – and Trump's compulsion to dominate the news – allowed Biden to purposely and persistently minimize public appearances and tough questions, wrote Mike Allen and Hans Nichols for Axios.com

"Biden has answered less than half as many questions from the press as Trump – 365 compared with 753," they wrote, adding the "Biden campaign didn't dispute" the tally.
Since Aug. 31, Joe Biden has answered less than half as many questions from the press as President Trump — 365 compared with 753 — according to a tally by the Trump campaign, which the Biden campaign didn't dispute. https://t.co/l6RnqM7jOJ

— Axios (@axios) October 14, 2020
Allen and Nichols also pointed out that Biden went a full three months without taking a single question from reporters and has yet to go on the record on a critical list of topics including whether he would seek to pack the US Supreme Court if elected, "Medicare for All, police funding, Pentagon spending, fracking, reparations for African Americans, the Green New Deal and his support for the 1994 crime bill."
"[I]n this election year, the media has permitted Biden to hide from the type of contentious interactions the media has with Trump, and even when Biden is available, his handlers strictly control the interactions," Cornell Law School professor and media critic William A. Jacobson said.

"Mainstream media lack of scrutiny of Biden is breathtaking and unprecedented, and has influenced the election," Jacobson continued.
The Media Research Center's Director, Tim Graham, pointed out that those who pay attention to the media and politics have understood the media's bias for decades.
"Journalists like Chuck Todd have openly lauded this as a winning campaign strategy," Graham saidd. "All of this exposes what close observers already know: democracy only 'dies in darkness' when Democrats aren't winning."
Spectator USA Washington editor Amber Athey, who previous sat in the White House Press Corps, said the Biden campaigns approach to transparency and access to their candidate is "purposefully misleading."
"Biden immediately reacts angrily when he gets caught in a situation where he actually faces scrutiny, such as on the court-packing question," Athey said. "He and his aides seem to think he is entitled to always being surrounded by friendly media and never having to be held accountable to the American people."