Last Updated on June 10, 2022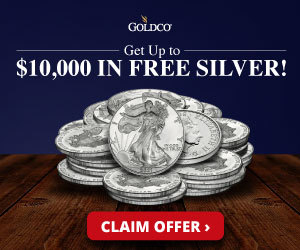 Law enforcement officials in California are refusing to release bodycam footage that details the DUI arrest of Nancy Pelosi's husband, Paul Pelosi. Authorities have said that a release could "jeopardize" the investigation and went on to cite standard operating procedure.
The California High Patrol denied on Thursday a public records request seeking to release police bodycam and dashboard footage of Pelosi's arrest.

Paul Pelosi was arrested last month on suspicion of drunk driving. Pelosi, 82, was arrested at 11:44 p.m. local time and charged with driving under the influence and driving with a blood alcohol content of 0.08% or higher, according to TMZ, who first reported on the arrest. 
Bail was set at $5,000, according to the booking report, and the House Speaker's husband was released early Sunday morning.
Pelosi was driving his 2021 Porsche before being involved in a collision with another vehicle, according to a collision report from the California Highway Patrol. Officers were soon dispatched to the scene and ruled that neither driver was at fault for the crash.
No injuries were reported, and the other driver was not detained, officials said.
In the days following Pelosi's arrest, the Napa County DA's office has refused to release police bodycam footage, according to a statement obtained by Fox Digital.
"The Public Records Unit (PRU) has determined the Department possesses records responsive to your request," CHP told Fox News Digital in a letter in a response to a California Public Records Act request last week, confirming the existence of the footage.

"However, the Napa County District Attorney's Office has advised the release of records would jeopardize an ongoing investigation. As such, records are being withheld pursuant to Government Code section 6254 (f)."
The Napa County DA's office will now decide whether to pursue criminal charges against Paul Pelosi, who was cited and released with two misdemeanors. "This is standard protocol in any DUI case that is referred by a law enforcement agency in Napa County," prosecutors stated. "No decision has been made at this time. Any speculation to the contrary is incorrect."
House Speaker Pelosi has yet to publicly comment on the arrest and does not plan to, according to a spokesman.
"The Speaker will not be commenting on this private matter which occurred while she was on the East Coast," said Drew Hammill, a spokesman for Nancy Pelosi, shortly after the incident. The speaker was in Rhode Island to deliver a commencement speech at Brown University at the time of the arrest.