Last Updated on December 11, 2020
With an amicus brief supporting the Texas lawsuit filed by Pennsylvania House Speaker Bryan Cutler and Majority Leader Kerry Benninghoff, both Republicans, there are now a total of 19 states that have expressed support for or asked to sign on to the Texas lawsuit seeking to overturn the elections in Pennsylvania, Georgia, Michigan, and Wisconsin. Additionally, Wyoming has indicated it may support the lawsuit after it reaches the Supreme Court. This is down one state from earlier this week after Ohio's Attorney General instead filed a brief opposing the case.
As National File reported, Pennsylvania House leadership believes the State of Texas "raised important questions about how this procedural malfeasance affected the 2020 General Election."
Cutler and Benninghoff also stipulated that "under the pretextual guise of COVID-19, special interests began attempting to use Pennsylvania courts" to carry out "election procedures of their own choosing," citing mail-in ballot extensions implemented by Pennsylvania's Secretary of State, Kathy Boockvar.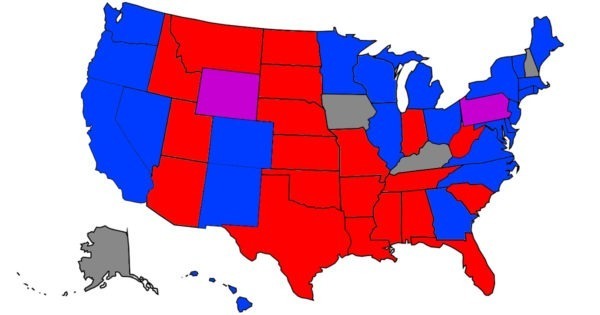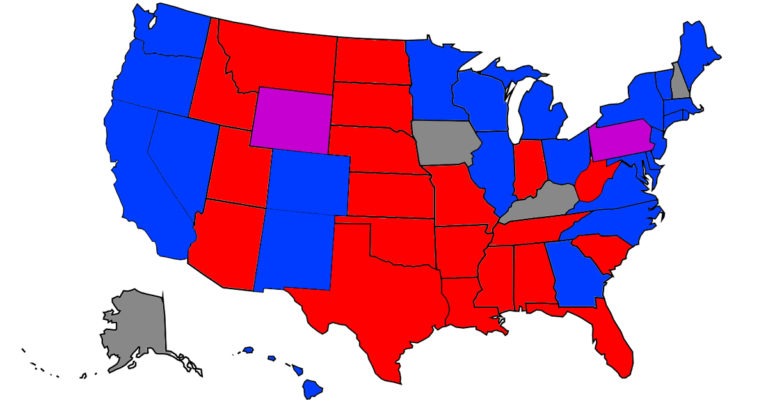 This comes after Ohio, which initially seemed to signal its support for the Texas lawsuit, deserted it entirely. Ohio Attorney General Dave Yost instead issued an amicus brief claiming that the Supreme Court case would challenge fundamental Constitutional truths. However, 42 legislators in Ohio pushed Yost to support the Texas lawsuit.
This brings the total states that have either indicated their support for or asked to sign on to the lawsuit to 20: Texas, Oklahoma, Kansas, Nebraska, South Dakota, North Dakota, Arizona, Utah, Idaho, Montana, Wyoming, Indiana, Missouri, Arkansas, Louisiana, Mississippi, Tennessee, Alabama, West Virginia, Florida, and Pennsylvania.
At present, Wyoming has also held off from joining the case. Gov. Mark Gordon highlighted potential unintended consequences of the case, but Gordon also indicated that Wyoming has not had time to "thoughtfully consider" the case and will weigh in once the Texas lawsuit has been accepted by the Supreme Court. Legislators in Wyoming are pushing for the state to become involved.
In Iowa, Gov. Kim Reynolds previously indicated that her state was not invited to participate because it has elected Democrat Attorney General Tom Miller. This appears to have been a prudent decision, as Reynolds later prevented Miller from filing a brief opposing the Texas lawsuit.
Yesterday the Defendant States, Pennsylvania, Georgia, Wisconsin, and Michigan, issued a response considered by many to be weak, and the Texas legal team said ignores their "grave" concerns regarding election integrity.
Over 20 other states have joined together to oppose the lawsuit. These include California, Colorado, Connecticut, Delaware, Guam, Hawaii, Illinois, Maine, Maryland, Massachusetts, Minnesota, Nevada, New Jersey, New Mexico, New York, North Carolina, Oregon, Rhode Island, Vermont, Virginia, U.S. Virgin Islands, and Washington.