Last Updated on July 21, 2022
The arrest of 17 House Democrats who were protesting with pro-abortion activists outside the Supreme Court may have been a coordinated event.
There may be a connection between Rep. Alexandria Ocasio-Cortez and a dark money far-Left group allegedly funded by George Soros.
AOC admitted in an Instagram "story" that individuals from the Soros-funded Center for Popular Democracy Action Fund (CPD Action) encouraged her and fellow House Democrats to "submit themselves for arrest in front of the Supreme Court."
She explained the arrest stunt was carried out "because media cycles go FAST and the attention and urgency on Roe can easily fade."
The New York congresswoman went on to advocate for civil disobedience, calling it "a highly effective way of accomplishing" media attention on the pro-choice movement.
See the screen captures from AOC's Instagram below: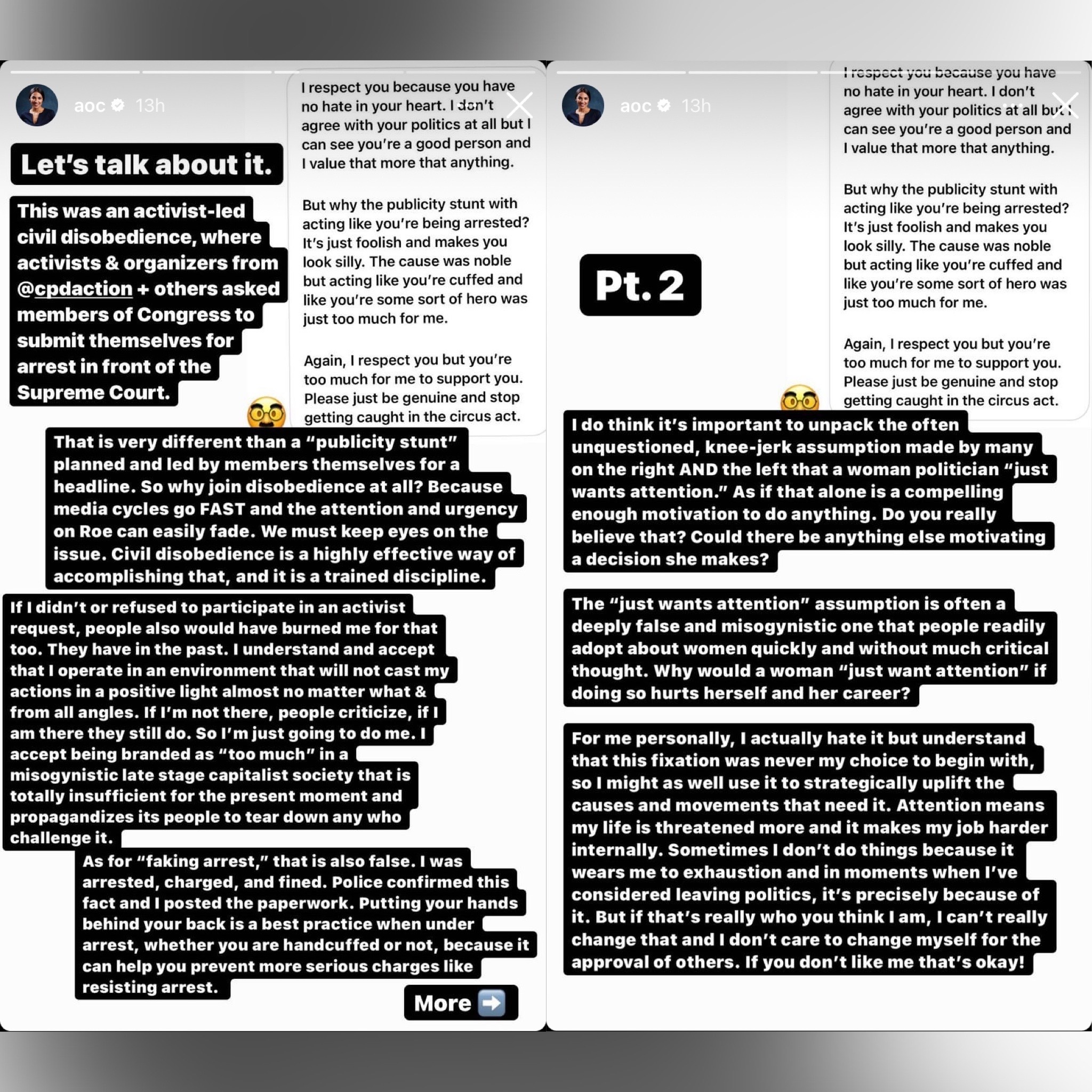 Democrat Rep. Ilhan Omar was also involved in the publicity stunt. 30 minutes before her arrest, Jeremy Slevin, a spokesman for the Omar office, tweeted that the Soros group, CPD Action, would conveniently be live-streaming the congresswomen's protest and hinted the protest will be "potentially including arrests."
"Members of Congress, including [Rep. IlhanOmar] will be participating in a civil disobedience at the Supreme Court, potentially including arrests, shortly," Slevin tweeted before the lawmakers began illegally obstructing the street outside the Supreme Court. "@CPDAction is live streaming it. Follow along!" Slevin added.
Members of Congress, including @IlhanMN will be participating in a civil disobedience at the Supreme Court, potentially including arrests, shortly. 1 PM ET/12 PM CT.

— Jeremy Slevin (@jeremyslevin) July 19, 2022
Slevin has worked as Omar's Senior Communications Director/Strategist for nearly four years.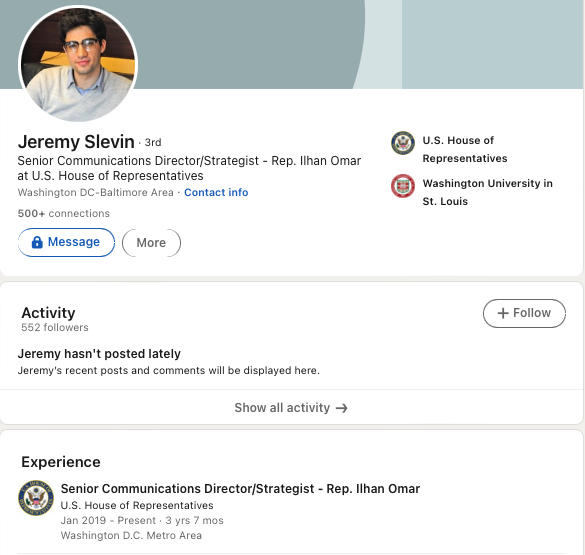 READ MORE: Video: AOC Pretends To Be Handcuffed As Police Arrest 17 House Democrats Outside SCOTUS
In 2018, Andrew Friedman, the co-executive director of CPD Action, admitted Soros' Open Society Foundations donate over $1,000,000 to CPD Action yearly.
The exact amount of money Soros, the 91-year-old billionaire globalist, donates to CPD Action is unknown since CPD Action is classified as a 501(c)(4), so its donor's identities can remain hidden from the public.
CPD Action publicly confirmed its role in the widely-covered Democrat SCOTUS demonstration. Posting high-quality images to Facebook mere minutes after House Democrats were arrested, CPD Action bragged about the demonstration.
"Moments ago, leaders from CPD Action network organizations, members of Congress & more participated in a powerful civil disobedience demonstration & got arrested to protect our RIGHT to SAFE & LEGAL abortions. This is a clear message to SCOTUS and lawmakers that #WeWontBackDown until ALL pregnancy-abled people are treated as full human beings with the autonomy to make decisions about OUR OWN bodies," the Soros group said in their Facebook post.
The group went on to thank the House Democrats who participated in the coordinated publicity stunt before asking for donations to support their activism.
Stay tuned to National File for any updates.