Last Updated on December 9, 2019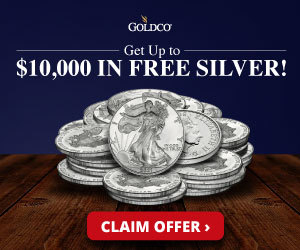 The funny yellow dog – who has been meme'd countless times to depict countless scenarios, topics, political worldviews, and other culturally relevant themes – was voted the 'Meme of The Decade.'
Bursting onto the scene in 2013, Kabosu–a 14-year-old female Shiba Inu–also known as 'Doge,' became an instant internet sensation.

The Tab held a poll to determine the 'Meme of The Decade.'
The poll quizzing The Tab's readers explains:
Over 3,000 of you voted, and in the end it was a pretty close call. The nominees for best meme of the decade were: Doge, Disaster Girl, Drake Hotline Bling, Woman yelling at cat, Sad dog on the phone, Is this a pigeon?, Concerned man on phone, Moth lamp, Distracted boyfriend, Blinking man, Meryl Streep yelling, Salt Bae, Roll Safe, Nyan cat, Woman confused by maths, Arthur's angry fist, Overly attached girlfriend, Bone App The Teeth, Chrissy Teigen, Ridiculously photogenic guy, But that's none of my business, Unflattering Beyonce, Why u no guy, Grumpy Cat, Russian kid in the club, Condescending Willy Wonka, Bad Luck Brian and Galaxy brain .
Doge won by a clear margin with 22.17% of the votes, while 'Woman yelling at cat' made 16.16% of the vote to secure second place.
Since Doge's rise to prominence, the meme has been referenced several times in pop culture including a feature on John Wise's NASCAR car, a safety video for Delta Airlines, references from the US congress, a Google Easter egg, Weird Al Yankovic lyrics, and also its very own cryptocurrency "Dogecoin."
The Comic Sans font was added on Tumblr around the time of the emergence of the iconic photo of Doge, with her bulging eyes and comically menacing demeanor.

The intentional misspelling of 'Doge' is believed to date back as far as 2005.
Like most internet trends, Doge's popularity waned gradually after 2013 but enjoyed a meteoric rise in popularity earlier this year, forming an internet subculture grounded in non-mainstream political views–and politically incorrect jokes.
Defining the e-subculture would require multiple labels as it doesn't conform to one singular philosophy.
Those who chose to upload Doge-inspired avatars are usually overwhelmingly male with right-of-center political sympathies.
However, some left-wing meme creators have used the humorous Shiba Inu to launch their narratives into social media.