Last Updated on October 8, 2019
Apple has censored the Taiwan flag emoji from appearing in the keyboards of iPhone users from Hong Kong and Macau in the recent iOS 13.1.1 update.
The Taiwanese flag has been censored on iPhones in mainland China since at least 2017, but since the release of their most recent software update, the censorship has been rolled out to Hong Kong and Macau as well. Hong Kong web developer Hiraku Wang first discovered the change, and said in a blog post that there were two significant new features in the code:
From iOS 13.1.1, the device models with "ZA" region do not add Taiwanese (ROC) flag to emoji list, and if you have a device with any region, but set your region to Hong Kong or Macau, iOS does not add Taiwanese (ROC) flag to emoji list. The region code "ZA" is the model region of Hong Kong since iPhone XS / XR. Before iPhone XS, the region code of Hong Kong  is "ZP". This means that all Hong Kong devices since iPhone XS / XR with iOS 13.1.1 or above don't show Taiwanese (ROC) flag in Emoji keyboard anymore, and there's no workaround to pass this restriction.
Users who do not have ZA registered phones can see the effect for themselves if they change their phone region to Hong Kong in settings.
https://twitter.com/thisboyuan/status/1179681769022353409
READ MORE: VIDEO: "Sing Hallelujah to the Lord" Becomes New Anthem of Hong Kong Protestors
The emoji can still be accessed by users if they type "Taiwan" in English, or copy and paste the emoji from somewhere else. This is different to the censorship on the mainland, where the Taiwanese flag cannot be displayed or accessed at all. It is unclear if this is simply the first step towards implementing similar restrictions in Hong Kong and Macau.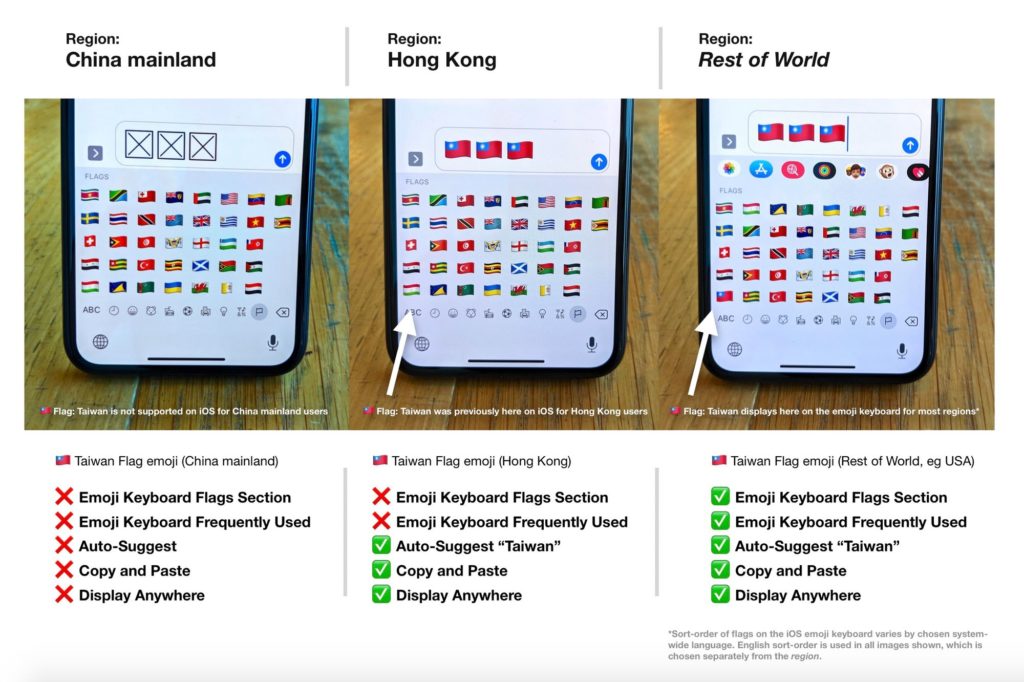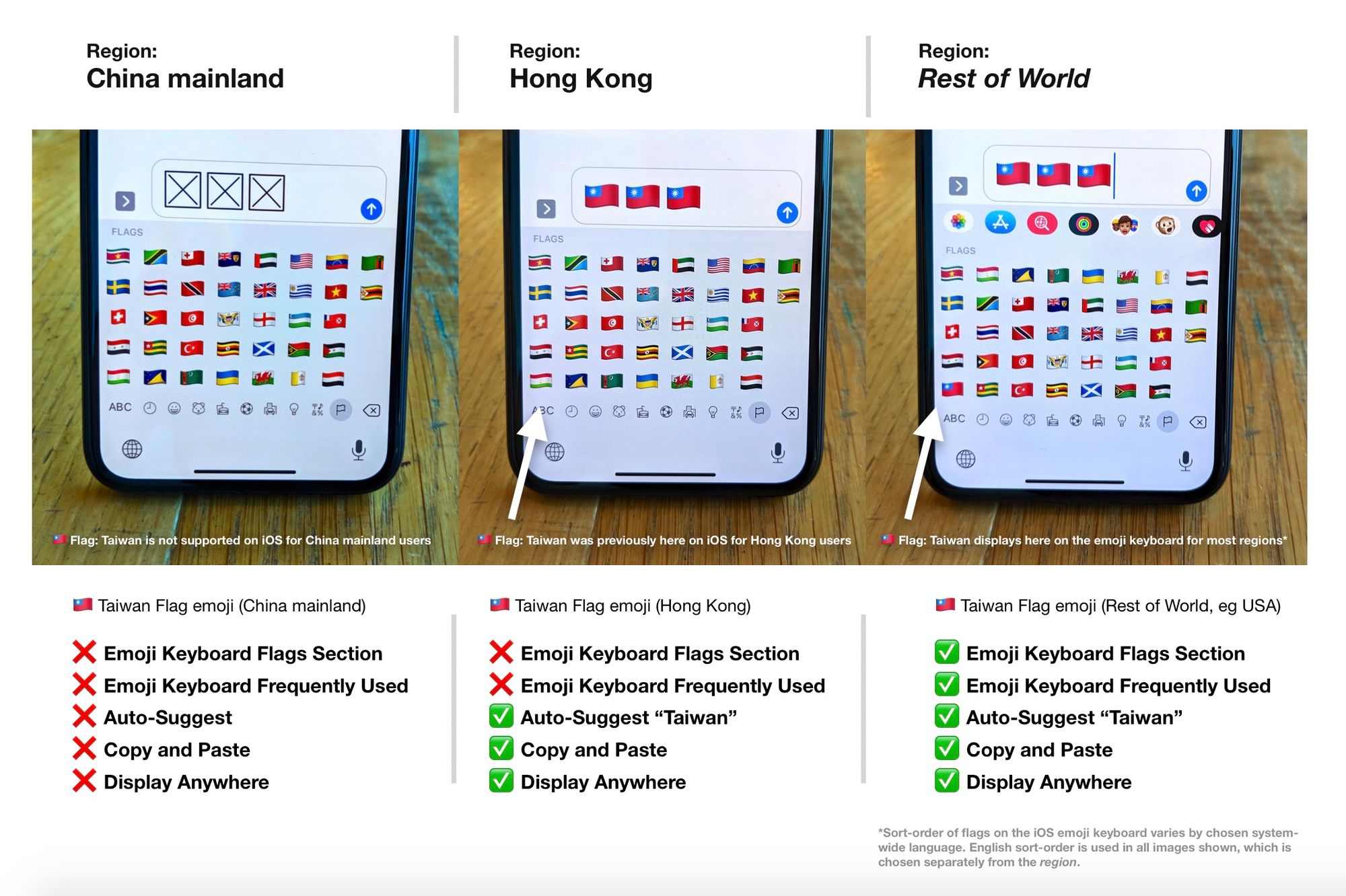 No mention of the change was found in the official 13.1.1 notes released by Apple. The news follows rising tensions as Hong Kong enters its fifth month of protests. National File reported that protestors have begun painting their faces to hide themselves after a new anti-mask law was put in place on Friday.
READ MORE: Chinese Citizens Will Need to Pass Facial Recognition Test to Use Internet.
It's not just Apple who have been kow-towing to China either. The NBA seemed to force the Houston Rockets General Manager, Daryl Morey, to retract a tweet expressing his support for the Hong Kong protestors, as they have billions of dollars in business in China. A Hearthstone player from Hong Kong was suspended on Tuesday by Blizzard from competing in it professionally for one year, after he demanded the liberation of his country. He will also not receive any prize money earned this season.