A caller to the Rush Limbaugh radio show on Friday became audibly emotional when discussing the Democrat Party's efforts to oust President Donald Trump from office, and the fecklessness of the Republican Party when it comes to standing up for election integrity and voting rights.
"Trump and you are all we have left Rush," the caller said. "We've spent our lives voting for these people because they're not [Democrats]. And we just can't do it anymore."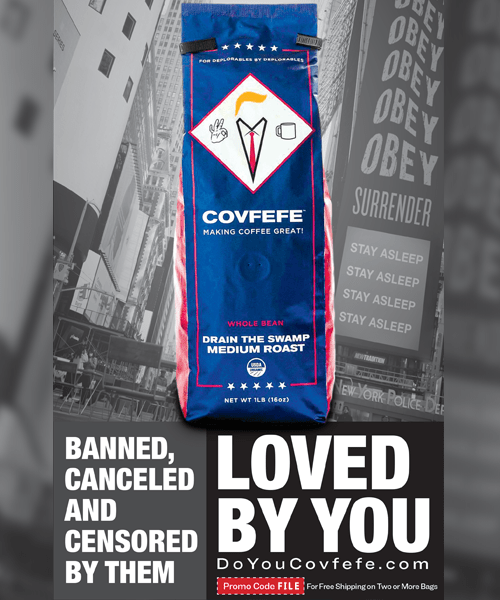 "We're tired of being stabbed in the back, Rush, and it's better to have an enemy that's in front of you than a friend that's behind you that's just gonna stab you. We have a Republican-controlled state and they won't do an audit of the vote. They won't. They just basically told every Georgian that they don't care."
The caller concluded, "No one stands for us Rush. Only you and Donald Trump. God forbid, what do we have left? I love my President. I am not a revolutionary, Rush, but I will die for my President. This man has given more to this country than anybody in history, and he has no need to. None. He's a billionaire. He doesn't need this."
"That's exactly right," Limbaugh said.
A caller who is near tears, distraught over election results, tells Rush Limbaugh that he's willing to die for Trump pic.twitter.com/huVu0qfcgt

— John Whitehouse (@existentialfish) November 20, 2020
On Wednesday, radio host Alex Jones and livestreamer Nick Fuentes held a rally at the Georgia State Capitol in protest of Georgia Republicans' refusal to take action against election fraud.
Radio and television host Alex Jones and paleoconservative livestreamer Nick Fuentes appeared in Atlanta, Georgia to lead a Stop The Steal Rally at the State Capitol on Wednesday, and both men received a hero's welcome from the patriotic Americans gathered in attendance.

https://twitter.com/gregreese/status/1329125669553512450?ref_src=twsrc%5Etfw%7Ctwcamp%5Etweetembed%7Ctwterm%5E1329125669553512450%7Ctwgr%5E&ref_url=https%3A%2F%2Fnationalfile.com%2Fvideo-alex-jones-nick-fuentes-lead-stop-the-steal-rally-at-georgia-state-capitol%2F

Jones arrived in the trademark InfoWars armored vehicle and told supporters via megaphone, "We're not going to let them steal this great state."
In a press conference on Thursday, Trump campaign lawyer Sidney Powell stated that "President Trump won this election by a landslide," and promised voters that "we are going to clean this mess up now."