A left-wing Ukrainian law firm is vowing to "cleanse" Western European nations far away from their own of "Russians" and others they claim to be "fascist," encouraging citizens of Western nations to surveil their neighbors and report anyone they believe to be an undercover Russian directly to the Lviv-based law firm. They've even coined a new, dehumanizing term for Russians and their supposed sympathizers, calling them "rashists," a combination of the words Russian and fascist.
T&M, a "boutique" Ukrainian law firm with ties to globalist NGOs, has launched a Stasi-like program to root Russians, or those they claim to be Russians, out of Western European nations far away from their Lviv, Ukraine office.
Under the program, the name of which has been crudely translated to English under the title "Give in charge rashist," Europeans who believe their neighbors or internet enemies have ties to Russia can turn them into the Ukrainian law firm, which will then launch an online investigation and turn their findings into whatever governing body has the authority to expel the "rashist" from Western Europe.
"Give in charge rashist," a T&M webpage dedicated to the Stasi-like program reads, before throwing around multiple buzzwords that have been associated with genocide for the past century.
"Do you want to cleanse Europe of rashists?" the web page asks. "Tired of potential invaders living near you? Let us know and we will try to solve this issue in the legal field," the webpage reads, along with a depiction of a military tank and a map of Europe.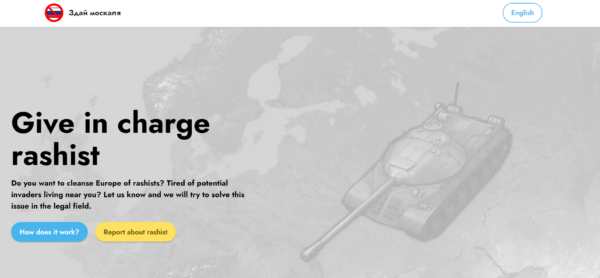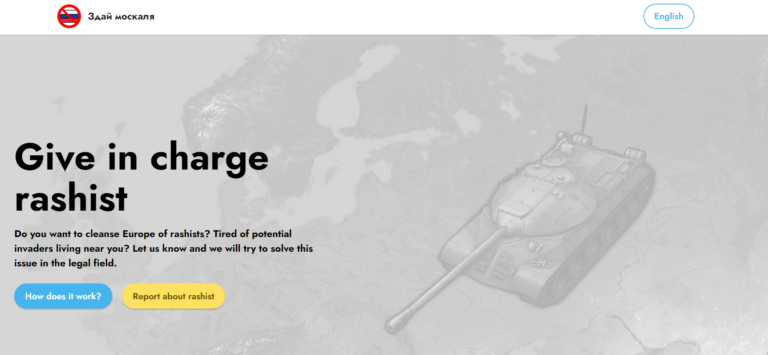 "What is the service 'Give in charge rashist?" T&M's informational page asks, before explaining that "we are a team of lawyers who decided to use legal methods to cleanse Europe of potential invaders."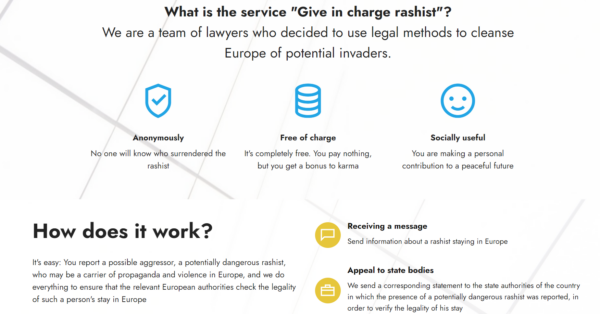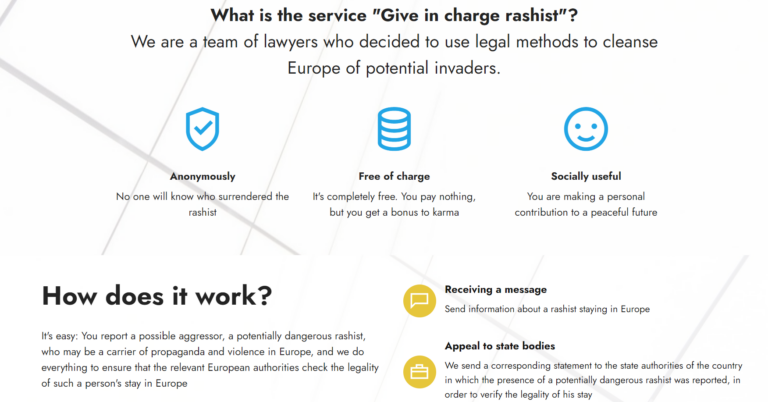 While members of Ukraine's ruling government, who've banned Orthodox Christianity in the midst of their war with Russia, claim to be unaffiliated with the T&M Law "rashist" "cleansing" program, the Ukrainian law firm boasts of its close links to the globalist class on its website.
T&M Law, the website states, "provides free legal guidance of NGOs," to support the construction of a "new civil society" in Ukraine.