Last Updated on April 14, 2022
Susie Wiles, the woman overseeing President Donald Trump's candidate endorsements in the 2022 election cycle, is the co-chair of a public affairs firm where she works with a recent Pfizer vice president. Susie Wiles is facing intense scrutiny from Trump supporters after Trump endorsed vaccine proponent Dr. Mehmet Oz in the U.S. Senate race in Pennsylvania. Television personality Dr. Oz said that he took the Pfizer Coronavirus vaccine, and he even ran an episode of The Dr. Oz Show entitled "I Was Injected: Volunteers, Who Were Part of the Trial for the New Pfizer COVID-19 Vaccine, Speak Out."
Susie Wiles, the CEO of President Donald Trump's Save America Leadership PAC, recently joined Mercury Public Affairs in February as co-chair, shortly after former Democrat congressman Toby Moffett became a Mercury partner. Former Democrat senator Barbara Boxer and other leftist figures have recently worked for Mercury, a subsidiary of the company Omnicom. So who does Susie Wiles count as a colleague at Mercury? Days after it was announced that Susie Wiles was joining Mercury, another big name joined the firm. Robert Jones, who was serving as senior vice president of government relations and public affairs at vaccine-maker Pfizer, became managing director at Mercury after 19 years of working for Pfizer.
As National File reported, Dr. Mehmet Oz, whose career as a TV doctor was boosted by Oprah Winfrey, is now running in the Republican primary for U.S. Senate in Pennsylvania. Dr. Oz was photographed with 'Spirit Cooking' specialist Marina Abramovic, who infamously appeared in the emails of Hillary Clinton 2016 campaign boss John Podesta, who scored an invitation to a "Spirit Cooking" ritual with Abramovic. The occultic symbolism evident in Abramovic's work has been scrutinized for years. And yet Dr. Oz and Abramovic apparently had a very engrossing conversation with one another. Dr. Oz and Abramovic mingled closely at the American Turkish Society Gala at New York's The Plaza on October 26 of the year 2021.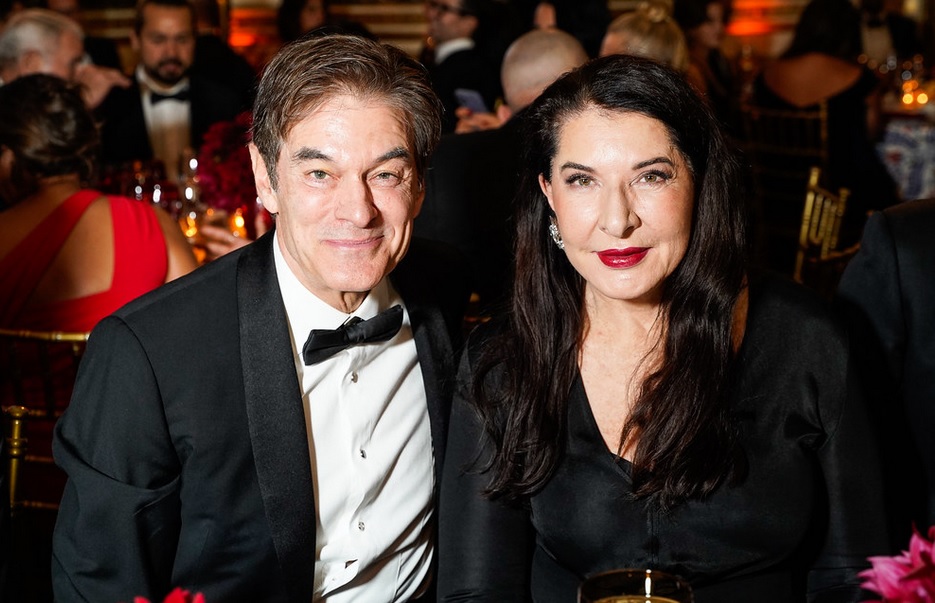 Dr. Oz is a pusher of the Coronavirus needle injection. Clearly, Trump's endorsement of Dr. Oz represents yet another instance of Trump disappointing some of his supporters with a candidate endorsement.
WOW! Dr. OZ tries to Bully Wendy Williams into taking the Vaccine but she holds her ground! pic.twitter.com/be64XkbmrM

— BradCGZ (BradCGZ on Truth Social) (@CologeroGetz) May 26, 2021