Right Wing Watch have claimed that Nick Fuentes is using a "White Boy Summer" playlist, filled with mainstream songs, available on Spotify and Apple Music, to "further his white nationalist agenda."
Fuentes, the popular host of nightly show America First, released the White Boy Summer playlist on Spotify and on Apple Music on June 26th, which many of his followers had hotly anticipated. The playlist, publicized as being the soundtrack for summer, full of mainly popular songs ranging across all platforms. However, almost a month after the release of the playlist to the public, Right Wing Watch has decided to attack Fuentes, claiming the White Boy Summer playlist is simply another nefarious plan to "further his white nationalist agenda."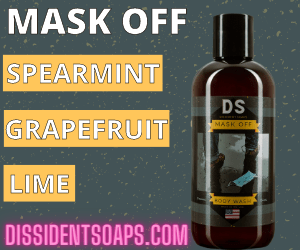 The article strangely highlights that the tracklist of 304 songs is "mainly by Caucasian artists," listing musical acts included on the playlist such as Miley Cyrus, Weezer, The Killers, and Fleetwood Mac. Yet they conveniently ignore the fact that a simple scroll would see artists of all ethnic backgrounds included, including MF DOOM, Chance The Rapper, Kanye West, and the Black Eyed Peas. The fact that white artists are the majority is more likely down to the fact that English-speaking countries and musical acts remain majority white.
In fact, the vast majority of the artists featured on the playlist range from liberal to partisan Democrats, like many in the entertainment industry. Olivia Rodrigo, whose song "good 4 u" was included on the White Boy Summer playlist to much aplomb from supporters of Fuentes online, even visited the Biden White House earlier this month to encourage young people to get vaccinated. The only overtly right wing song on the playlist is "MAGA Party," by the pro-America First rapper Bryson Gray, who, despite what Right Wing Watch might have you believe, is black.
One further indication that Right Wing Watch failed to properly fact check their story is that they claimed that on the Spotify version, the "White Boy Summer" title had been removed by Fuentes and his staff in order to "avoid detection" on the streaming platform. This is categorically untrue, with National File being informed that the picture and image were forcibly taken down by Spotify after being reported. (READ MORE: Fuentes Holds Press Conference in Dallas, Slams Fake Conservatives at CPAC, Rejects Accusations of White Nationalism)
The fact that the Apple Music playlist remained untouched, and that the White Boy Summer playlist could not fully be saved on Spotify were both pointers to this being the case, something Right Wing Watch ignored. Shortly before publication of this article, this reporter noticed that the featured image and name on the Spotify version were manually restored by Fuentes's team, in what seemingly amounts to a middle finger to Right Wing Watch.
Jared Holt, the leftist agitator who formerly worked for Right Wing Watch and now works for the Atlantic Council, appeared to openly call for the doxing of anyone who decided to listen to the White Boy Summer playlist on Twitter, as the list of who follows the playlist creator is public, with many Spotify accounts linked to Facebook profiles. "That means there are a lot of names of run-of-the-mill movement supporters [available]," Holt tweeted. "Awful infosec, as typical, from these movements," he continued, suggesting that he has already acquired the list of names.
**followers of the account that made the playlist

If only someone thought to grab that list. 😉

— Jared Holt (@jaredlholt) July 28, 2021
You can listen to the playlist in full below: