News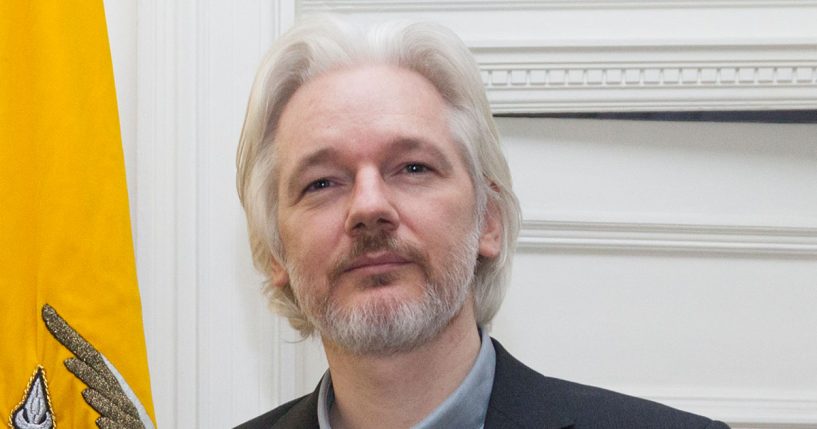 Julian Assange Has Stroke In British Prison: Court OK's Extradition To United States
Julian Assange had a stroke in Belmarsh Prison in the United Kingdom, and his fiancée, Stella Moris, suggested it was triggered by the stress generated by his ongoing time in jail.
Assange, the 50-year-old WikiLeaks founder, is being held at the maximum-security jail in London. During the trial, the High Court ruled that Assange can be extradited to the United States to be tried for espionage. He was unwell and the prison still forced him to go to the prison video room, even after the judge excused him during the hearing.
This ruling had overturned a previous ruling by a lower court, saying Assange could not be extradited to the United States due to his mental health.
Advertisement - story continues below
WikiLeaks said that doctors confirmed Assange's stroke.
BREAKING: Doctors confirm Julian Assange suffered a stroke on the morning of his latest hearing
Amnesty called this weeks ruling reversing a decision to refuse extradition a "travesty of Justice" #FreeAssangeNOW https://t.co/xRi7di719U

— WikiLeaks (@wikileaks) December 11, 2021
The mini-stroke has left Assange with a drooping right eyelid, memory problems, and signs of neurological damage. A 'transient ischaemic attack' – "mini stroke" caused by a temporary disruption in the blood supply to part of the brain – can be a warning sign of a full stroke. Assange has since had an MRI scan and is now taking anti-stroke medication.
Moris told TheDailyMail, "Julian is struggling and I fear this mini-stroke could be the precursor to a more major attack."
Advertisement - story continues below
"It compounds our fears about his ability to survive the longer this long legal battle goes on. It urgently needs to be resolved," Moris added.
"Look at animals trapped in cages in a zoo. It cuts their life short. That's what's happening to Julian. The never-ending court cases are extremely stressful mentally."
According to his legal team, Assange intends to to appeal the decision to the United Kingdom's Supreme Court.
Julian Assange had released documents in WikiLeaks labeled "Vault 7" such as the US Army manual for Guantanamo prison camp, a video of U.S. Apache helicopter killing civilians in Iraq, Iraq and Afghanistan war documents, State Department cables (which has also been called "Cablegate"), and nearly 20,000 Democratic National Committee emails in 2016.
This has apparently lead to increasingly elaborate CIA plans to abduct or assassinate Julian Assange that were apparently discussed "at the highest levels" of the Trump administration and were confirmed by multiple officials, one being a former senior counterintelligence official. "There seemed to be no boundaries," the former senior counterintelligence official told Yahoo News.
Advertisement - story continues below
This article has been updated to reflect that Julian Assange had the stroke on October 27, 2021.
This is a breaking news story and may be updated with additional information.
National File is committed to ensuring your voice can and will be heard. To keep your speech free, we are switching our commenting platform to Insticator. Don't worry! All you have to do is create a commenting account with Insticator. We will be transferring previous comments to our new site, and then you will be able to link your past comments to your new Insticator account. If you have any feedback or questions about your Insticator commenting account, please email them at: [email protected]
Conversation