This week, a new website stepped up to fill the niche for mass aggregation of news relating to immigration, border policy, and economic nationalism.
BorderHawk.news is a project that aims to provide a comprehensive database of immigration news for citizens who desire access to as much relevant data as possible.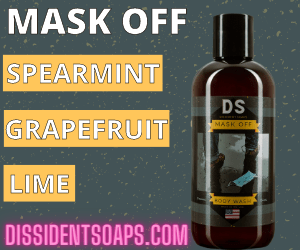 Speaking to National File, journalist and BorderHawk.news founder Dan Lyman described the project as a "one-stop shop for anyone who wants to get a clear picture of the latest news about immigration, nationalism, globalism, and adjacent issues on a daily basis."
Lyman explained that the need for Border Hawk arose because prior to 2020 there was no content aggregation website focused solely on immigration news, despite immigration being one of the most prevalent issues in the modern political landscape.
Immigration was a keynote issue during the 2016 U.S. presidential campaign, and has continued to be a top priority under the administration of President Donald Trump.
"Border Hawk is updated constantly, with hand-curated, cutting-edge content from sources around the world. We highlight national media reports, government statements and data, individual tweets, nuggets buried in local news articles, polls, policy research – and everything in-between. We have dedicated sections for European and International content, as well," Lyman said.
"Obviously, there are other news aggregators out there, with the Drudge Report having blazed the trail for such a field, and there are also websites dedicating to publishing stories pertaining to immigration topics, but no one has filled this particular gap straddling those two worlds," Lyman added.
The BorderHawk.news founder explained that "Immigration and adjacent issues have been brought to the forefront of political discussion and elections across the West in recent years, and an increasing number of citizens are seeking more knowledge about how their daily lives are being affected by mass migration and all it brings. That trend will likely only increase in the coming years, and we aim to play a pivotal role in informing the populace by providing a virtual buffet of educational material they can ingest, evaluate, and disseminate as they see fit."
"We invite your readers to visit and bookmark BorderHawk.news, add us on social media – @BorderHawkNews on Twitter, Gab, and Minds – and check the site on a daily basis for fresh updates," Lyman concluded.