Michelle Malkin has responded to the ridiculous bill from the FBI and TSA for her FOIA request into the no fly list status of Nick Fuentes and Lauren Witzke.
Fuentes, the host of popular nightly show America First, discovered he was seemingly placed on a no fly list in April, preventing him from attending a rally in Florida with Malkin and Witzke to a rally on Big Tech. "Now it seems I'm being punished by the federal government," Fuentes said. "I'm being punished and persecuted for merely attending a political protest," despite him being nowhere near the Capitol building on January 6th. Witzke has also faced severe limitations regarding airline travel this year, with both having been further targeted by banks and Big Tech.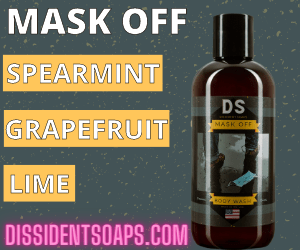 In order to find out what exactly had happened to Fuentes and Witzke, Malkin sent a Freedom of Information Act request to the FBI and TSA, asking for a number of things, including the official policy regarding the no fly list, all information between the FBI and TSA regarding attendees of the January 6th Capitol rally, and all search terms related to Fuentes, Witzke, and supporters of the America First agenda.
However, in responding to her request, the federal agencies claimed that Malkin would have to pay $4,536 in order to access the information, equivalent to 162 manhours at $28 p/h. Half of that, $2,268, would have to be paid up front as an advance payment. "So much for 'freedom' of information," Malkin wrote. "What is our government trying to hide at such a high cost to ordinary Americans?"
In emails seen by National File, Malkin requested a fee waiver from the TSA due to her request being a journalistic one. She noted that despite working in news/opinion media for nearly 30 years, she has never had to justify a fee waiver, until now. The federal authorities asked Malkin to justify both why the request was in the public interest, and how the disclosure of the information "is likely to contribute significantly to public understanding of the operations and activities of the government."
"The subjects of the request – Nick Fuentes, Lauren Witkze – are public figures. The America First movement is a growing political movement whose treatment by the government is of inherent public interest," Malkin wrote in answer to the first question. "The no fly list and SSSS designations have been the subject of widespread news coverage, and public debate/discussion for years. The treatment by the government of all citizens who participated in the Jan. 6 Capitol rally is the subject of widespread debate/discussion/media coverage and legal action."
"American citizens have clamored for years to know more about how the no-fly list and SSSS designations are made," Malkin continued. "Public disclosure advocates of all ideological backgrounds have pressed for more information and objected to the blanket invocation of 'national security' as an excuse to shield politically driven designations from public scrutiny and accountability. There is also considerable public scrutiny of arbitrary inclusions on the no-fly list and shoddy enforcement and implementation that has allowed true threats to go unlisted and unencumbered."
National File will continue to follow this story.