Last Updated on January 31, 2021
Following reports that President Donald Trump was parting with his previously announced legal team, the Office of the Former President announced new lawyers, David Schoen and Bruce L. Castor, Jr.
"45th President Donald J. Trump today announced that highly respected trial lawyers David Schoen and Bruce L. Castor, Jr., will head his impeachment defense legal team, bringing national profiles and significant trial experience in high-profile cases to the effort," President Trump's statement explained.
"Notably, Schoen has already been working with the 45th President and other advisors to prepare for the upcoming trial, and both Schoen and Castor agree that this impeachment is unconstitutional," the statement continued. "A fact 45 Senators voted in agreement with last week."
READ MORE: Mitch McConnell vs. Rand Paul: Mitch Courted By Deep State To Whip Republicans To Impeach Trump
The Office refers to a move made by Sen. Rand Paul (R-KY), who contends that the attempt to impeach a former President after leaving office is unconstitutional. Paul forced a vote on the matter, and 45 Senate Republicans voted in agreement. If this vote holds, Sen. Chuck Schumer (D-NY) will fall well short of the two thirds majority needed to convict President Trump.
According to the statement, Schoen said "It is an honor to represent the 45th President, Donald J. Trump, and the United States Constitution.
READ MORE: Rand Paul Warns Mitch, If You Impeach Trump, One Third Of Republicans Will Leave The Party
Castor added, "I consider it a privilege to represent the 45th President. The strength of our Constitution is about to be tested like never before in our history. It is strong and resilient. A document written for the ages, and it will triumph over partisanship yet again, and always."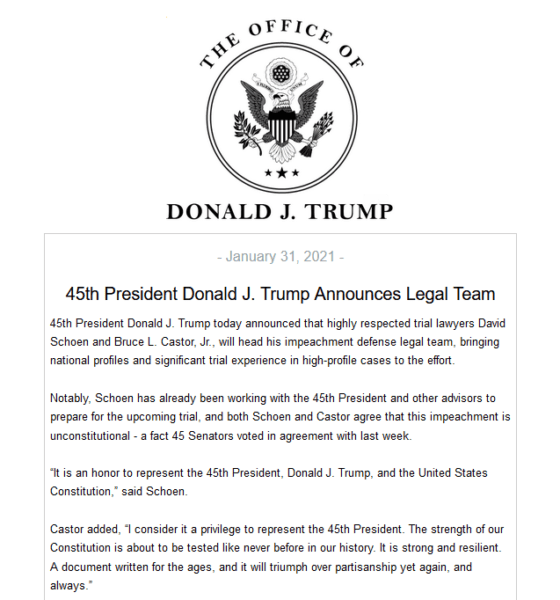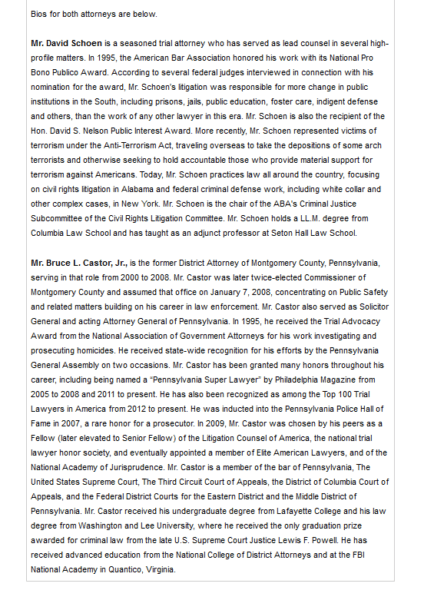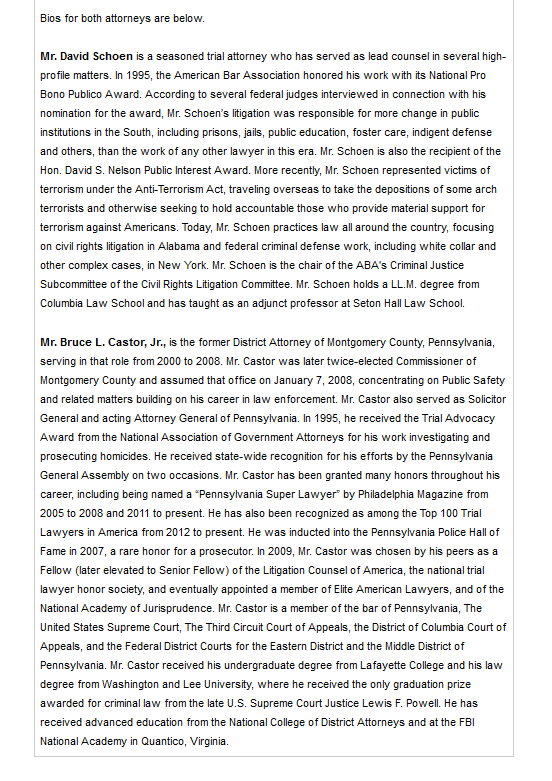 This is a developing news story and may be updated with additional information as it becomes available.