SCOTUS has initially rejected the lawsuit brought by Texas and other states against Pennsylvania, Georgia, Michigan and Wisconsin.
The lawsuit brought by Texas to SCOTUS, which was joined by multiple other states, slammed the states of Pennsylvania, Georgia, Michigan, and Wisconsin for alleged Constitutional violations, including illegally altering legislated election laws and treating voters unequally, which allowed numerous voting irregularities to take place as a result.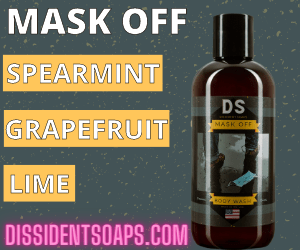 However, Texas's lawsuit has now been denied by SCOTUS for "lack of standing under Article III of the Constitution." In a brief order, SCOTUS argued that "Texas has not demonstrated a judicially cognizable interest in the mannter in which another State conducts its elections. All other pending motions are dismissed as moot."
Justices Alito and Thomas dissented on the decision, as they have both expressed the view in the past that SCOTUS does not have the authority to turn down lawsuits between states. "In my view, we do not have discretion to deny the filing of a bill of complaint in a case that falls within our original jurisdiction," the dissenting statement from Alito reads.
Supreme Court dismisses "The Big One" Texas case – Alito

Alito/Thomas disagree: "In my view, we do not have discretion to deny the filing of a bill of complaint in a case that falls within our original jurisdiction" pic.twitter.com/EFGPaNTV5N

— Charlie Spiering (@charliespiering) December 11, 2020
Reaction online from conservatives and Trump supporters were initially furious, as they noted that all three judicial appointees to SCOTUS by President Trump (Gorsuch, Kavanaugh, and Coney-Barrett) did not join Alito and Thomas in dissenting.
74 Million Trump voters have been betrayed & disenfranchised by the so-called "conservative" Supreme Court that President Trump appointed, no fewer than five "Republican" controlled state legislatures and three "Republican" Governors that we voted for, & the entirety of the GOP.

— Nicholas J. Fuentes (@NickJFuentes) December 11, 2020
So much for the "conservative appointments!" https://t.co/pxwFOURQoR

— Chief America 1st Trumpster (President Elect) (@ChiefTrumpster) December 11, 2020
I think this should be permanently discrediting for @FedSoc at this point. The judiciary has lost all credibility at this point. It is astounding when a body with zero power of enforcement holds the entire nation and its two partner branches in utter captivity on its own word. https://t.co/206L7HJbBl

— SDSU College Republicans (@SDSUCR) December 11, 2020
However, while there has been concern within conservative circles about the result, this is not the be all and end all of the election. Tracy Beanz of Undercover DC noted that the Texas lawsuit came out of nowhere, and shocked many with its broad support, and that it was not the only weapon that the Trump campaign had in ensuring the integrity of the election.
https://twitter.com/tracybeanz/status/1337546966151081988
Arizona GOP Chair Kelli Ward announced on Friday that they have just submitted their case to the Supreme Court regarding alleged election fraud in their own state. Crucially, this would not run into the same issue as the Texas lawsuit, which was only initially struck down based on a technicality. The decision did not rule on any of the actual facts at hand, and further lawsuits based within one state would still apply.
The Wisconsin Supreme Court on Friday took up a case from President Trump's legal team, which seeks to have hundreds of thousands of ballots in Dane and Milwaukee Counties thrown out. "During the recount in Dane and Milwaukee counties, we know with absolute certainty illegal ballots have unduly influenced the state's election result," said Jim Troupis, counsel to the Trump campaign.
State legislatures can also still take control of their Electoral College votes if they so choose, as the Constitutional power to do so still remains with them.
State legislatures!!! It's not over!https://t.co/6CQbTyrsYn

— Patrick Howley (@HowleyReporter) December 12, 2020