President Joe Biden's administration is considering requiring the coronavirus vaccine for all federal employees.
When asked if federal employees would be required to get the coronavirus vaccine, President Biden told reporters, "It's under consideration right now, but if you're not vaccinated, you're not nearly as smart as I thought you were."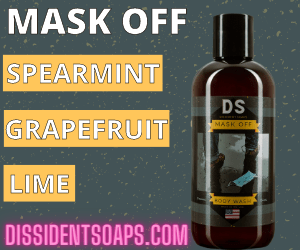 "We have a pandemic because the unvaccinated and they're sowing enormous confusion. And the more we learn about this virus and the Delta variation, the more we have to be worried and concerned. And there's only one thing we know for sure, if those other hundred million people got vaccinated, we'd be in a very different world," Biden said.
Q: "Will you require all federal employees to get vaccinated?"

President Biden: "It's under consideration right now." pic.twitter.com/tbvAXb9OOg

— CSPAN (@cspan) July 27, 2021
Previously, the Biden administration discouraged federal agencies from requiring the coronavirus vaccines for on-site work. According to the Office of Personnel Management, the federal workforce is composed of nearly 2.1 million civilian workers. There are about 1.4 million military service members and almost 470,000 postal service employees, as the postal service is a quasi-federal agency, so all employees must follow federal rules and regulations.
Military members are not required to get coronavirus vaccines because they're still being used under the Emergency Use Authorization, which makes it a voluntary vaccine. Once the Federal Drug Administration (FDA) approves it, the Pentagon will have the authorization to mandate it for military members.
This comes after the Department of Veterans Affairs required all medical employees to receive the coronavirus vaccination. (READ MORE: BREAKING: Twitter Suspends 'Audit War Room' Accounts For WI, PA, NV, GA, AZ While Dems Start 1/6 'Show Trial')
WASHINGTON (AP) — Department of Veterans Affairs requiring all its medical employees to get COVID-19 vaccine as delta variant spreads.

— Jonathan Lemire (@JonLemire) July 26, 2021
The Centers for Disease Control and Prevention gave a statement that vaccinated people still need to wear a mask because they are able to receive and spread the virus. Vaccinated Texas lawmakers that fled the state are quarantining because a number have tested positive with coronavirus.
We're told that vaccinated people may still need to wear a mask because they can still spread the virus. If that's true, why blame unvaccinated people for the rise in cases? Couldn't all the asymptomatic vaccinated people be to blame too?

— Allie Beth Stuckey (@conservmillen) July 25, 2021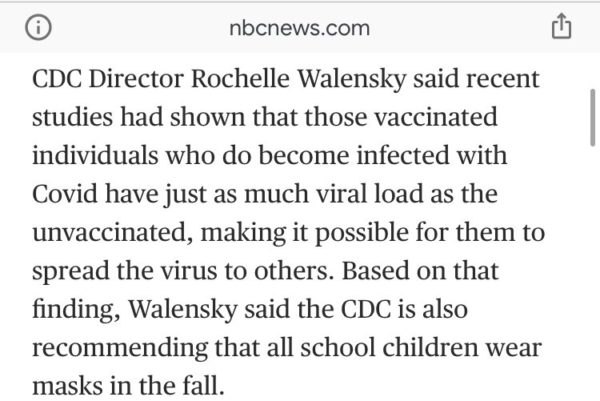 The CDC had stopped counting 'breakthrough' coronavirus infections in fully vaccinated individuals. Only hospitalizations or death have been tracked since May. Experts have warned that not reporting all coronavirus cases could lead to missed patterns in who gets sick after getting their shots.