A coalition of America First conservatives, including Nick Fuentes and Laura Loomer, spoke at a press conference in Florida on Tuesday, demanding the strengthening of Florida's upcoming Big Tech legislation.
The America First coalition, which included popular commentator Nick Fuentes, long-time conservative Michelle Malkin, former House candidate Laura Loomer and former Senate candidate Lauren Witzke, spoke at a press conference in Palm Beach on Tuesday, encouraging Florida legislators to strengthen a number of bills designed to crack down on over-reach by Big Tech that are currently making their way through the state legislators.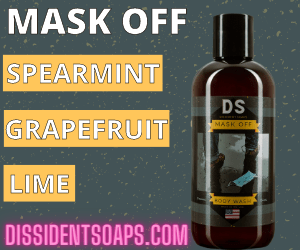 Fuentes, the host of popular internet show America First, opened up the America First Big Tech press conference virtually from his home in Chicago, having been forced to abandon attending the conference in person, after he discovered too late that he had been put on a TSA No Fly List, as National File reported. He began by commending Florida Governor Ron DeSantis for the bills that he described as "ambitious," and a "noble effort," but noted that the "America First coalition belives that this legislation does not go far enough."
He described the threat of Big Tech censorship as an "existential" one for the Republican Party and the conservative movement, arguing that these companies are engaging in a "systematic and systemic effort to remove… all right wing thought leaders from social media." Such actions from Big Tech constitute an "in-kind contribution" to Democrat candidates, noting that it will soon become impossible for conservative Americans to have a voice in government.
While there are many good things about the legislation Fuentes said, current political office holders, like Governor Ron DeSantis himself, and President Trump when he was in office, would not have been protected under the legislation, and neither would independent journalists. The bills also only crack down on social media censorship, and not other Big Tech censorship, like from being booted off companies like Uber and AirBnB, or de-banking.
The America First coalition proposed a number of amendments to the bills. Firstly, the bills should protect all speech protected under the First Amendment on social media. "This is conducive to the free and open society and the culture of free expression that the Founding Fathers intended," Fuentes said. Secondly, the legislation should be expanded to protect every citizen in Florida. Third, the bill should be expanded to cover all Big Tech companies, and not just social media. Fourth and finally, the fines should be "substantially" increased from $100K per candidate per day for everyone censored, Fuentes said.
Michelle Malkin, the long-time conservative commentator, followed Fuentes at the America First Big Tech conference. Malkin slammed Republican officials who had simply paid lip service to free speech, but never did anything about it. She noted that the Florida legislation would be seen as a model for other Republican states to adopt, and therefore has to be done right. "How is it that Nick or Laura… have less rights than illegal aliens?" Malkin asked.
Lauren Witzke, the former Senate candidate for Delware spoke next. National File reported last month how Witzke was suspended from Twiter for calling a transgender activist "demonic" for saying that little girls were kinky. Witzke said that Republican politicians right now have the opportunity "today to castrate one of the biggest enemies of the Christian right," and that they have a decision to make, as to whether they serve God, or "the party of Maxine Waters":
Christians are the base of your party. We make up 80% of your voter base, and we are sick and tired of not being represented… We are here today to demand you to either amend this or we are going to simply replace you. It's that simple. It's a lot easier to replace a bad Democrat than a bad Republican, so we will replace you, and that's a promise.
Laura Loomer, the first congressional candidate ever to be deplatformed, spoke last. Loomer, who had organized much of the effort to get the Big Tech bills off the ground, noted that some of the biggest adversaries to the bill have not been Democrats, but Republicans "who are RINOs and say we're too controversial." Loomer argued that free speech is a civil right, and the Big Tech censorship of Americans is equivalent to a Chinese social credit score system, which is "coming to America quicker than the China virus."
https://twitter.com/RSBNetwork/status/1387143031586004994